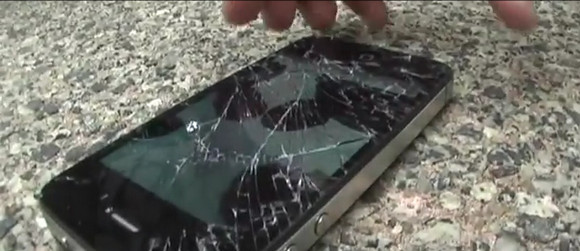 Keen to find publicise their mobile phone warranty service, SquareTrade decided to conduct a 'drop test' on the new Apple iPhone 4S and see how its main rival, the 30 million-unit-shifting Samsung Galaxy S2 would fare.
Slam dunk
First, the iPhone 4S was dropped on to a concrete floor from waist height, immediately resulting in a smashed glass back.
The second test saw the iPhone being dropped from shoulder height, but it survived that test without suffering any further damage.
The 'face down' test was next and this proved catastrophic, with the front glass of the iPhone completely shattering. Oh dear.
Rock hard
By comparison, the Samsung Galaxy S2 proved a tough little bugger, suffering barely any damage at from the waist drop, and emerging from the shoulder drop more or less unscathed too.
More impressively, the Samsung's Gorilla Glass proved be a true match for the 'face down' drop test which devastated the iPhone, suffering no cracks or scratches at all. Very impressive.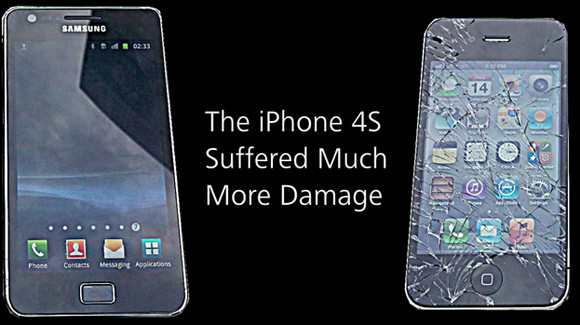 What have we learnt?
The moral of this tale is that if you're the kind of person that makes a habit of dropping your phone, then don't buy an iPhone.
We've also learnt that it's not wise to try this test even if you are insured with SquareTrade because their website clearly warns, "We don't cover intentional damage like you see in the video."