Google has announced that their Google Mobile App for Apple's iPhone has been upgraded to be push notification compliant.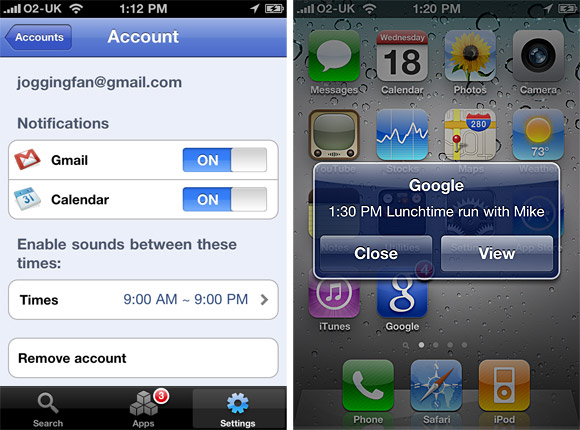 The upgraded Google Mobile App can push notifications from Google accounts straight to your iPhone, with an an icon badge displaying any new mails in Gmail, and Google Calendar event reminders appearing on the home screen.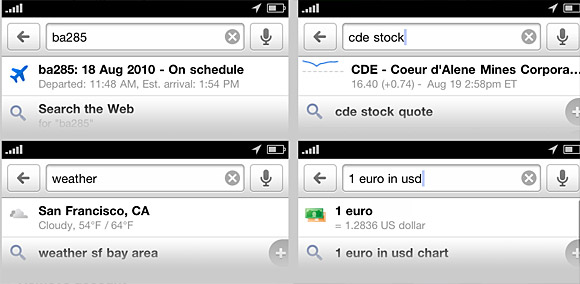 Very spiffy
Google say they've also added "spiffy features to get your information faster," saying that, "when looking for flight info, weather, stock quotes or currency conversion you'll see answers before you even hit 'Search'".
The new application is in the App Store now. Go download!