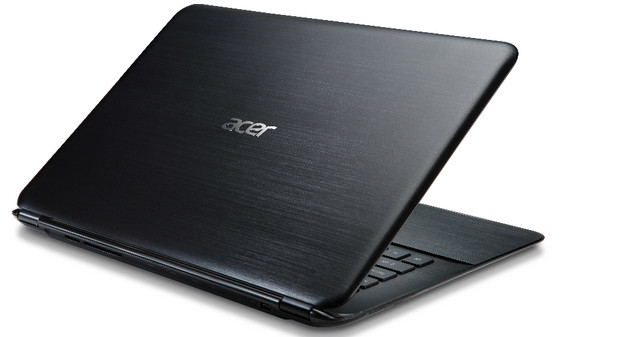 Acer has served up details of the thinnest ultrabook in its range, the rather wonderful Acer Aspire S5, and says that it should be available in just a few weeks.
Described by Acer as the "world's thinnest" ultrabook, this wee slip of a thing measures just 0.44 inches at its thinnest point, maxing out at 0.59 inch at the other end, making the MacBook Air look a bit of a lardbucket by comparison with its 0.68 inches girth.
Resplendent in a black, magnesium-alloy and brushed metal chassis finish, the machine weighs just 2.65 pounds and comes with a rather splendid 13.3-inch HD widescreen CineCrystal LED-backlit display with 1366 x 768 pixel resolution.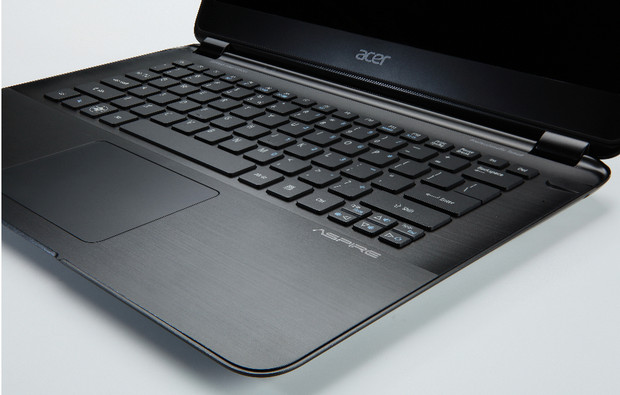 This model packs USB 3.0, HDMI, and Thunderbolt ports, while inside roars a 3rd Generation Intel Core i7 processor (Ivy Bridge).
For music playback, there's Dolby Home Theater v4 Audio with 2 built-in Acer 3DSonic stereo speakers, and there's a very nifty motorised  widget giving access to the ports at the back (check out the video below).
Running Microsoft Windows 7 Home Premium 64-bit, there's also 4GB of DDR3 dual channel memory inside plus a 256GB SSD, 2-in-1 digital media card reader, Bluetooth 4.0, and a 1.2 megapixel HD (1280 x 1024) video webcam.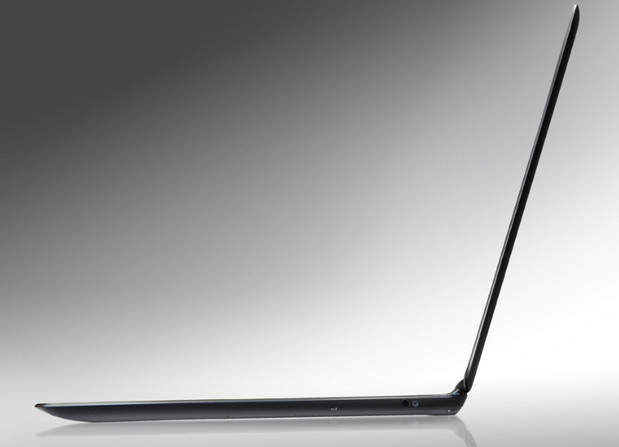 Acer say that this bijou little fella will keep on keeping on for up to 6.5 hours thanks to its 2310 mAh battery.
We haven't got an official UK price yet, but in the US it's set to retail for an upmarket $1,399.99 (around £900).