Billed as "delivering the best file sharing experience ever," the Drobo FS network attached storage (NAS) box  lets you slide in as many as five hard drive, so you just add more storage as your needs grow.
Sounds great? Well it is. Sorta.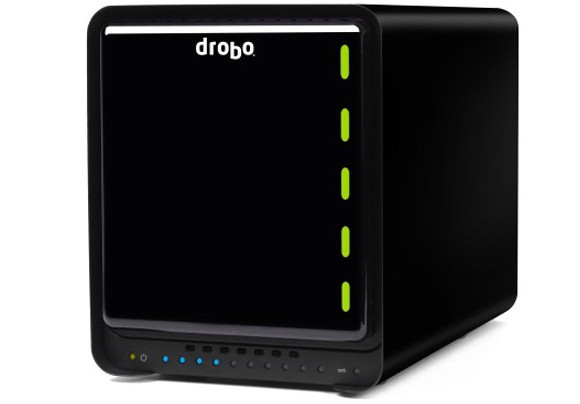 Way back in March 2010, we bought a Drobo-FS for the Wirefresh office and swiftly filled it with 2.5TB of lovely hard drive storage, spread across three drives.
The neat thing is that if your old small capacity drive runs out of space, you can just take it out and replace it with a bigger drive, and Drobo takes care of putting all the files back. Neat.
Hooking it up
Getting our Drobo connected was simply a task of installing the software to the desktop PCs and laptops, sorting out the shares and the job was done.
Well, sort of.
The original interface wasn't too fantastic to look at, and we often found ourselves having to reboot the machine when drives would randomly disappear on some of the connected machines.
A fairly recent software update seems to have fixed that, as well as introducing a new, rather slick interface.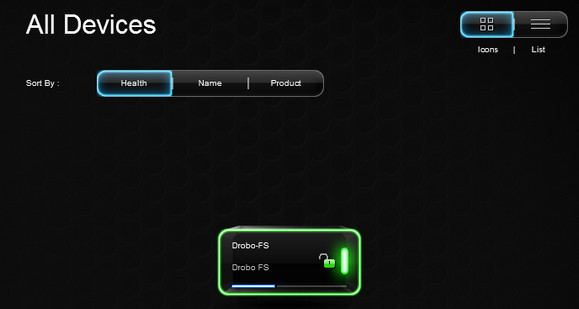 So everything's just dandy if you're using the Drobo as a basic NAS box. It all works, and it works pretty well.
Getting down with Drobo Apps
Problems begin when you start thinking that you'd like the box that delivers 'the best file sharing experience ever,' to do some of the stuff that its rivals can do, like using it as a home media server.
To do this, you just need to install some funky sounding Drobo Apps on the box.
One click… and a bit more
Now, when someone says "apps," you  generally think of the easy peasy little programs that you install on your smartphone in a matter of seconds. One click  and -whoosh! – your phone suddenly has some neat new functionality
Sadly, it's a whole different world on the Drobo. A dark, spoddy, fiddly world where you're dropped into some user-unfriendly Linux hellhole that makes the whole experience thoroughly baffling for most 'normal' users.
Feeling adventurous, we gave it go, following these instructions.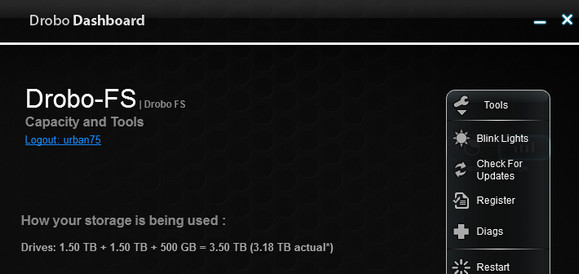 We dived headlong into the Drobo Dashboard, created a Drobo Apps directory, mounted the DroboApps share, downloaded and unzipped Apache .tgz files, restarted the machine, before moving on to  the Admin Utility installation.
We were felling confident.
Another reboot and a manual URL full of numbers typed in, we were in the vintage looking Drobo Apps interface. We had a bash at installing FUPPES (a "multiplatform UPnP A/V Media Server with DLNA support") but got nowhere at all.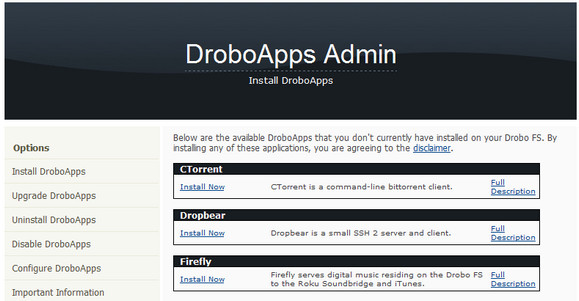 The app wouldn't appear in our installed apps listing, and despite several attempts, reboots and searching around, we just gave up.
We took a last, desperate look in the readme file and wish we hadn't bothered, as we were presented by a load of techo-gibberish:
If you view this directory via the console, you will see there are a number of symlinks to common media directory names:
lrwxrwxrwx 1 root root 25 Mar 30 22:33 media -> /mnt/DroboFS/Shares/media
lrwxrwxrwx 1 root root 23 Mar 30 22:33 mp3 -> /mnt/DroboFS/Shares/mp3
lrwxrwxrwx 1 root root 25 Mar 30 22:33 music -> /mnt/DroboFS/Shares/music
lrwxrwxrwx 1 root root 25 Mar 30 22:33 video -> /mnt/DroboFS/Shares/video
Life's too short for this kind of nonsense, frankly, and this isn't the kind of high jinx we had in mind when we bought this drive.
Semi official
To be fair, Drobo have hoiked up a fairly big disclaimer on their site abut the Drobo Apps:
Please note that they are provided purely for your convenience and amusement; Drobo does not provide direct technical support, but you can consult the Drobo community by visiting Drobo Forums. If you're not already comfortable configuring your computer's applications and networking, these might not be for you.
That's fair enough, but seeing as the Drobo system is sold on its effortless ease of use, it makes us wonder why they don't either properly integrate these apps and give them a decent, user friendly interface, or just take them off their official site.
As it is, we'll continue to commend Drobo as a fantastic a NAS device, but unless you like piddling about with fiddly little apps and wading through opaque installation instructions and submerging yourself in Limux, that's all it's good for.