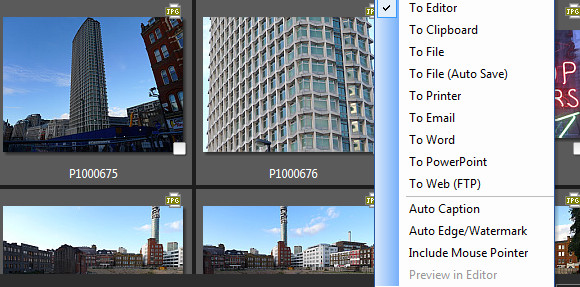 One of the tools we use every single day is FastStone Capture, a fast, lightweight screen capture tool that lets us quickly grab anything onscreen.
It's not exactly what anyone might term a 'sexy' app, but we've been using it for years on end without complaint, so we figured to was time to give credit where it's due, and rightly sing the praises of this workhouse performer.
Easy access
Accessed via a small capture panel that can be set to convenientally lurk wherever you put it, the app lets you grab windows, objects, menus, full screen, rectangular and freehand regions – and if want to bag a page that stretches beyond the screen, it can automatically scroll to the bottom.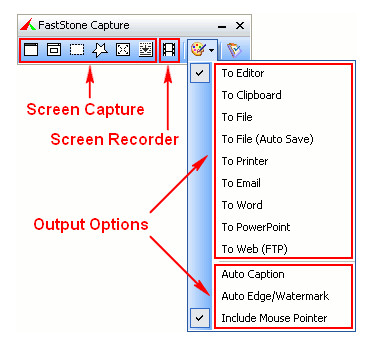 Captured images can be sent to a small built in editor, saved to the clipboard, printed, emailed or imported into a Word/PowerPoint document or FTP's to your webspace.
Built in editor
The built in basic editing tools let you scribble notes, add captions, boxes, shapes or arrowed lines, and images can be resized, cropped, sharpened or have a watermark added (the only thing else we'd really like is built in support for the 'reflection' effect for screen grabs).
External editors
If you need more editing power, you can also specify an external editor from within the app, while other features include global hotkeys, automatic filename generation, a colour picker, a screen magnifier and a screen ruler.
It's also possible to record screen activities and sound into video files.
Wrapping up the feature set, FastStone Capture can usefully save/export  files in BMP, GIF, JPEG, PCX, PNG, TGA, TIFF and PDF formats and it's an app we can't recommend enough.
FastStone Capture 6.7 is $19.95 from the official website or the last – and excellent – freeware version v5.3 can be downloaded from here.