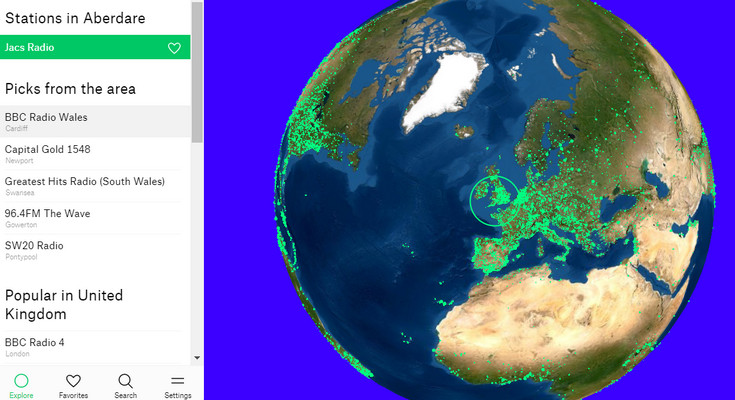 Well, this is rather wonderful. Radio Garden lets you spin a map of the earth, with thousand of green dots displaying the location of radio stations all over the planet.
Clicking on a dot will immediately play the selected radio station with the option to find out more by visiting their homepage. Interesting stations can also be bookmarked.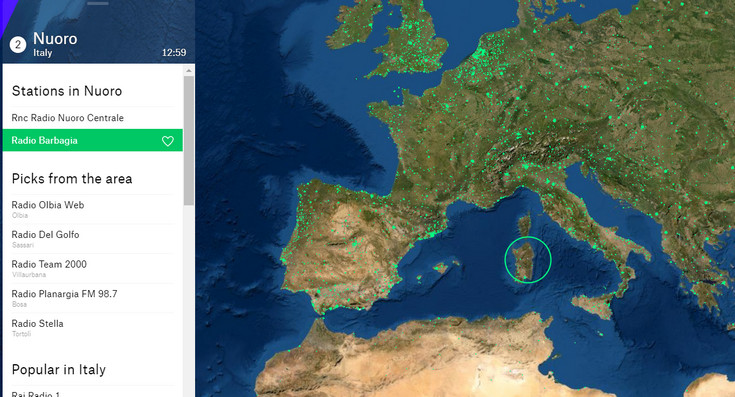 We randomly span the globe to our native South Wales and found the University Hospital Llandough and Rookwood Hospital station blasting out the MOR hits. We didn't know hospital radio still existed!
Things get even more interesting when you start heading further afield and tune into the words and music of distant nations and tiny towns.
Based in Amsterdam, Radio Garden started out in 2016 as an exhibition project commissioned by the Netherlands Institute for Sound and Vision as part of a research project called Transnational Radio Encounters.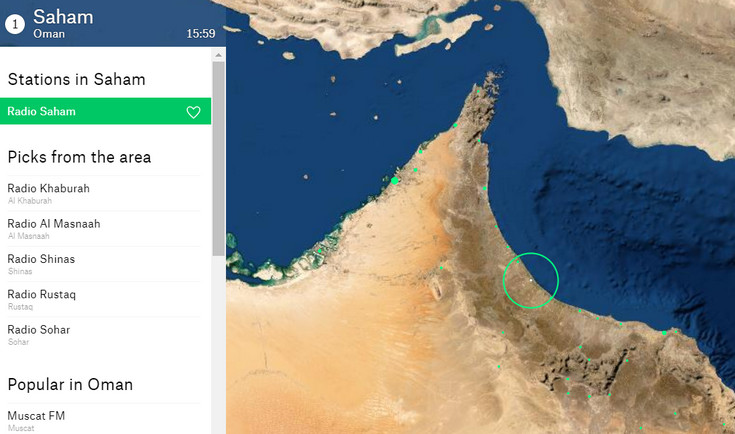 They say:
By bringing distant voices close, radio connects people and places. From its very beginning, radio signals have crossed borders. Radio makers and listeners have imagined both connecting with distant cultures, as well as re-connecting with people from 'home' from thousands of miles away.

In 2018 we launched mobile apps for both iOS and Android platforms. In 2019 we introduced the ability for our users to search for their favorite stations and places. In early 2020, we launched a major redesign of Radio Garden. Rebuilt from the ground up as a mobile first experience, it lays the groundwork for future developments.
Tune in
Listen to the sounds of the world's radio stations here:  http://radio.garden/