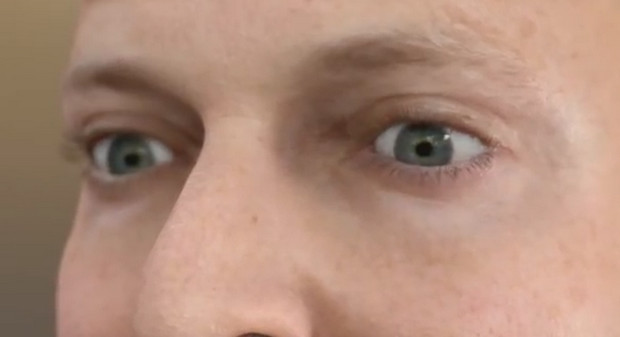 Rendered in real-time on current video card hardware, this animated character shows off some astonishingly realistic rendering techniques, using standard bone animation.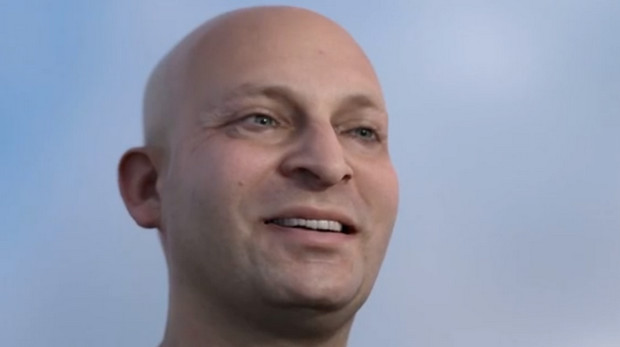 Presented at GDC 2013, "Next Generation Character Rendering" yesterday, the animation utilised high resolution data acquired from Light Stage Facial Scanning and Performance Capture by USC Institute for Creative Technologies.
It was then converted to a 70 bones rig, in a process that preserved the high frequency detail in diffuse, normal and displacement composite maps, and rendered in a DirectX11 environment.
We've no idea what most of that means, to be honest, but the head does look incredibly lifelike – until it opens its mouth to reveal a really strange looking pair of gnashers.
Crispy, a poster on the urban75 boards, explains why it's so hard to get the mouth right:
Lips are by far the hardest thing to animate. There's about 20 individual muscles that directly affect the shape of the lips, and then there's the 3 degrees of freedom of the jaw bone on top. And their moist nature means they stick together and peel apart as they move. Horribly complicated.
You can find more examples and further details of this remarkable technology here.