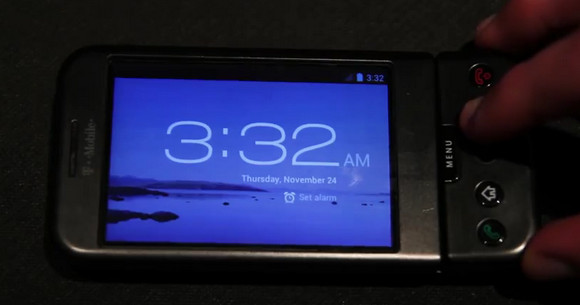 It may run slower than a heavily sedated sloth after an all night ketamine session, but that won't stop  a team of developers feeling rather chuffed with themselves for getting the latest Android OS to run on the very first Googlephone.
If you've ever seen an iPhone 3G trying to run the iOS 4 update, then you'll be familiar with how the elderly Google phone copes with the  white-hot technology of the Android 4.0 Ice Cream Sandwich update; i.e. not very well at all.
Screens crawl by at a rate which makes glaciers look positively hurried, and the lag will redefine patience for many.
A labour of love for gung-ho developers over at XDA-Developers, there's still a fair bit of work to do with WiFi, Bluetooth and rotation still absent from the mix.