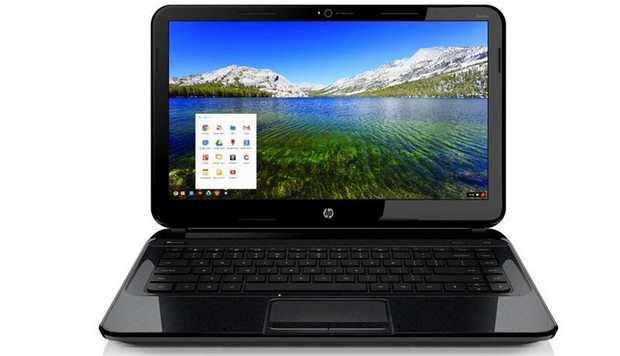 Hewlett Packard has jumped onboard the low-cost computing express with the launch of their first ever Chrome OS-based laptop, the HP Pavilion 14 Chromebook.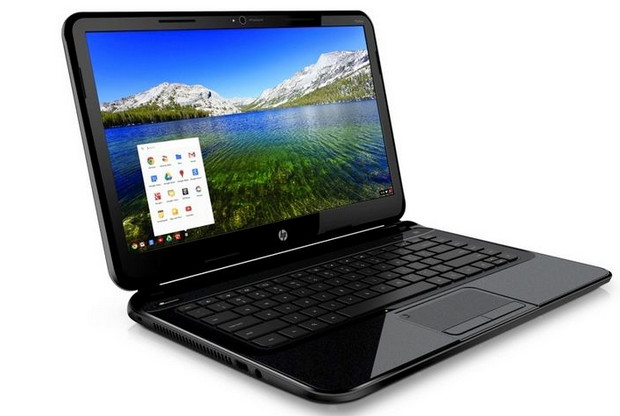 Packing a competition-besting 14-inch screen with a 1,366 x 768 pixel resolution, the Pavilion 14 purrs along on a 1.1GHz Intel Celeron 847 processor backed by 2GB of RAM and 16GB of flash storage memory.
Connectivity options look pretty decent, with the shiny black number offering three USB 2.0 sockets, Ethernet, HDMI and an SD memory card reader, with 100GB of Google Drive space for two years lobbed in.
The HP comes with a removable battery, which might come in handy seeing as the laptop only has a stated battery life of 4hrs 15mins.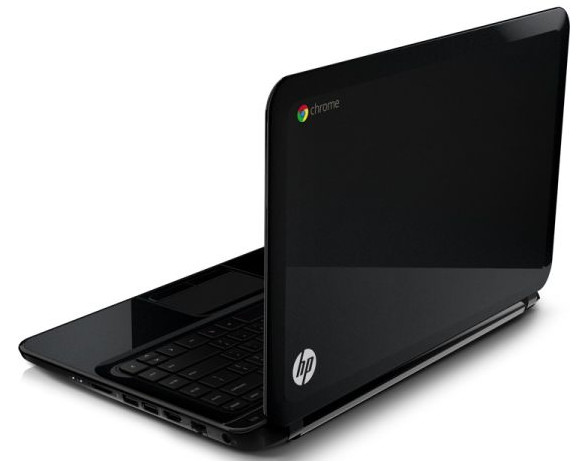 Weighing just under 4 pounds, it's not the lightest Chromebook out, neither is it the cheapest, with its $330 price tag making it a fair bit more expensive than the lesser spec'd and smaller-screened $249 Samsung Chromebook.
"Google's Chrome OS is showing great appeal to a growing customer base," throbbed Kevin Frost, vice president and general manager, Consumer PCs, Printing and Personal Systems, HP. "With HP's Chromebook, customers can get the best of the Google experience on a full-sized laptop-all backed up by our service and brand."
There's no news about a UK release but the HP Pavilion 14 Chromebook is available in the U.S. now at HPDirect.com.