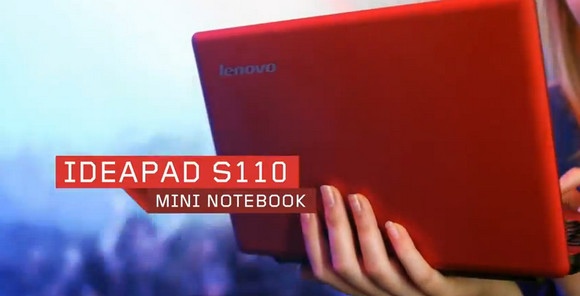 Lenovo have slipped out a slick promo trailer for their upcoming Lenovo Ideapad S110 'mini notebook.'
Seen strutting its stuff in no less than four colours,  the "mini notebook" (that's 'netbook' in 2011 speak) rocks a 10.1-inch "HD display," and comes with optional 2 megapixel webcam and 3G connectivity.
There's some nice touches onboard too, with  USB 3.0, Lenovo's  "instant on" feature promising to get you online "in seconds" and a 98-percent full-size chicklet keyboard.
Inside lurks an Intel Atom 2600 processor, with the machine measuring up at 16mm thick and weighing 1.15kg.
The full press release is expected at CES2012, which opens up on January 10th.