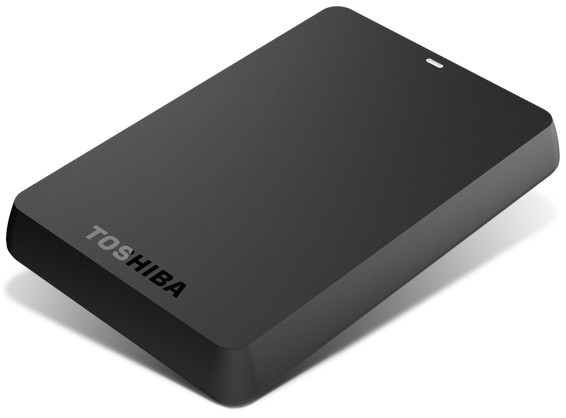 Offering a shedload of storage for a fairly small outlay is the Toshiba STOR.E Basics portable hard drive, serving up 1TB of storage at an extremely modest price.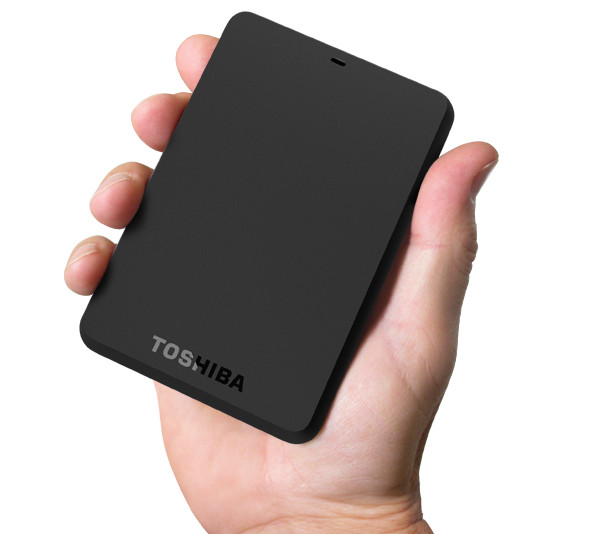 Weighing at a lightweight 180g, the Toshiba STOR.E Basics can store up to 250,000 songs or 1 million photos. With the drive being USB 3.0 compatible, it can max out at transfer rates of up to 5GB per second.
The unit also has USB 2.0 backwards compatibility, so will work with older PCs and laptops, and comes with an internal shock sensor and ramp loading technology to help against accidents and drops.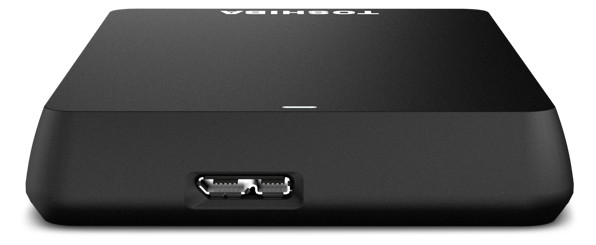 A black slab o'storage
The design is, well not a lot to look at. It's just a reassuringly solid, oblong black slab with no other features apart a blue light that blinks when the drive is doing something , and a proprietary USB socket for hooking up the (supplied) lead.
No external power supply is needed, which adds to the portability of what is already a very compact package.
Not quite as fast as expected
In operation we found the Toshiba to be very quiet indeed – just about silent in fact – but we fell far short of those exciting 5GB/s speeds when we tried to copy over a large (390GB) directory of 60,000 photos on our USB 3.0 machine, with transfer rates getting no higher than 108MB/s.
Great value
That said, it was still plenty fast enough for us, and with the Toshiba drive going for as little as £55 on Amazon, we think it represents fantastic value for money and a great budget back-up choice  for photographers, designers  MP3 freaks and those who need to cart around a whole load of MBs in their pockets.
Toshiba STOR.E Basics 1TB drive ratings


 – Build


 – Speed


 – Ease of use



 – Value for money


 – Overall
Specs:
Colour: Black Capacity: 1TB
Interface: USB 3.0 with up to 5 Gb/s transfer rate
Rotational Speed: Up to 5,400RPM
Average Seek Time: 12ms
Cache Buffer: 8MB
Dimensions & Weight: 3.1" W x 4.7" D x 0.65" H; 6.3 oz
System Requirements: Microsoft® Windows® 8, 7, XP or Vista One USB 2.0 or 3.0 port
In the box: One Toshiba Canvio Basic 3.0 Portable Hard Drive USB 3.0 Cable (works with USB 2.0)
Quick Install Guide
Three-year limited warranty