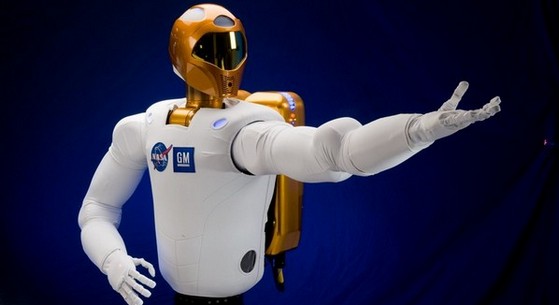 NASA and General Motors have announced that they plan to send the Robonaut 2 humanoid robot (R2 to its friends) to the International Space Station this year, with aim of it eventually assisting astronauts on missions.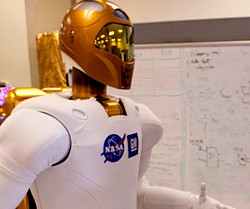 The Robonaut 2 sports a funky golden noggin, weighs in at 300 pounds and comes with a head, torso and two fully functional arms and – as you can see – is a dab hand at throwing down some well moody Shakespearian poses.
According to the New York Times, R2 will first be monitored to see how it struts its stuff in a weightless environment, but NASA has bigger plans and hopes to use the humanoid to assist astronauts during space walks and to work alongside engineers inside the space station. And to perhaps do some cleaning up, cooking etc afterwards.
In a sci-fi sounding  joint press release, John Olson, top dog of NASA's Exploration Systems Integration Office, commented: "The partnership of humans and robots will be critical to opening up the solar system and will allow us to go farther and achieve more than we can probably even imagine today."
Robonaut 2 has a seat booked on the Space Shuttle Discovery's September mission to the International Space Station.