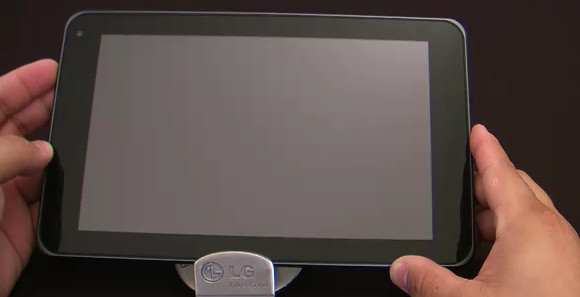 Narrated at a speed so fast that it makes cheap TV voiceovers look positivity pedestrian in comparison, an amphetamine-fuelled video has gone up showing off the delights of the new LG G-Slate Android tablet.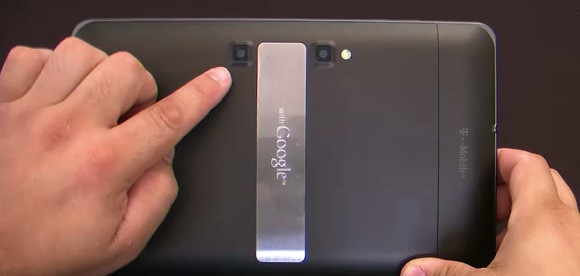 As the narrator heads dangerously close to hyper-ventilating, the joys of the 3D stereoscopic video recorder are explained, accompanied by the briefest of glimpses of his 3D-ified grinning chum.
Facts are spewed out like a Gatling gun dispensing stat bullets, with a pair of dismembered hands pointing out the various ports and sockets.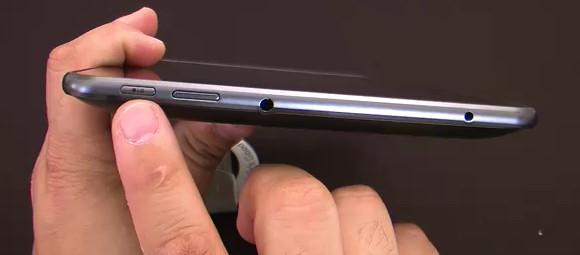 The device looks deliciously thin throughout the Warp Factor Ten presentation, and we rather liked the natty little tablet holder too.
The multi touch seemed pretty smooth to our eyes, and we're rather keen to get our hands on this Honeycomb-powered tablet as it's certainly one of the better ones recently announced.
It's been billed as being available on the US T-Mobile network in "the spring," although we've no idea if or when us Brits will be getting a go.
Update: unfortunately, the video has been removed, so here's a more stately promo video: