We've been using the cloud-based Google Docs for some time and have appreciated its ability to let us create, share, and collaborate on documents online.
Google have now announced a series of fairly substantial updates to the service,k including Google Wave-esque, real-time, character-by-character editing for multiple users, as-you-type spell check and a commenting system.
The documents editor gets a margin ruler, tab stops, comments and a re-worked system for placing and maintaining bullets and numbers.
Drawing tools
There's also a new Drawing editor for creating and publishing images made via a basic set of drawing tools, and image can be downloaded in most standard formats (PNG, JPG, SVG, and PDF). Note that the the Drawing editor only works with Firefox, Safari, and Chrome.
Support for real-time collaboration has now been extended to no less than 50 people (we wouldn't like to sit in on that particular online meeting), while spreadsheet fiends will dig the fact that cells can be edited from the formula bar – and there's also auto-fill and the dragging and dropping of columns onboard too.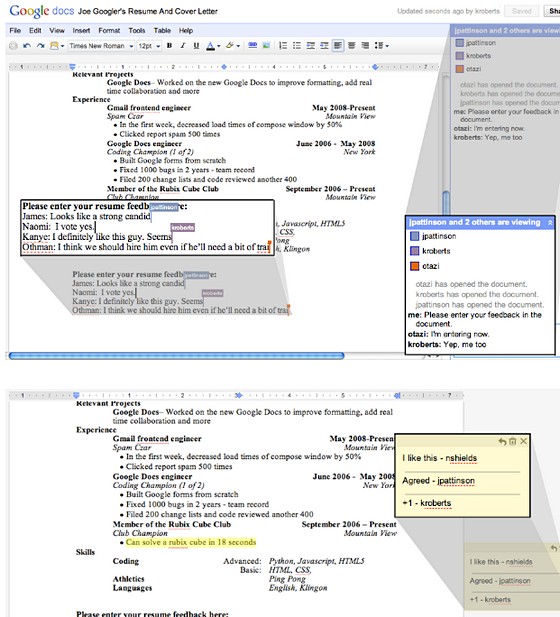 A better future for all
Google say that the rebuilt editors for documents, spreadsheets and drawings should improve the overall Google Docs experience, and perhaps make the world a slightly better place for us, our children, and our children's children.
Either way, it's free, it works, and you'd have to be as daft as Basil Brush's bog brush not to give it go.