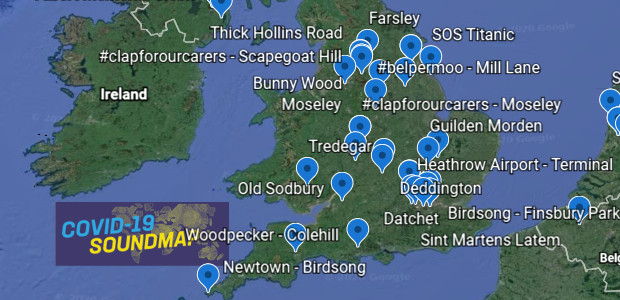 If  you're stuck inside with the lockdown blues, this  browser-based sound map can take you on an audio tour around the world, experiencing the changing audio environment as the noise of cities and streets recedes and birdsong and gentle noises begin to take over.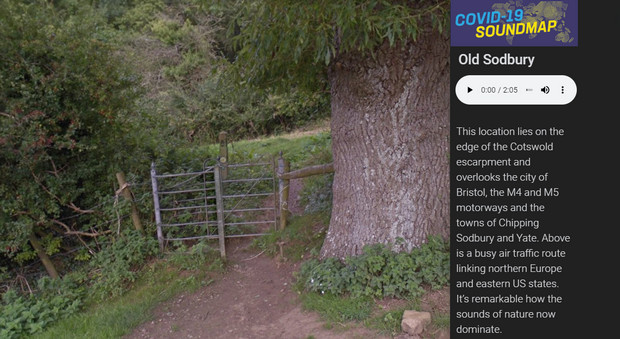 Created by Professor Pete Stollery, the map gathers audio recordings from all over the planet, and lets you listen into Tannoy announcements over the empty forecourt of Glasgow Central Station, Mihribah Sultan Mosque recordings echoing over the streets of Turkey,  the twittering birds of Old Sodbury, the hooting of an owl in Aberdeen, the strange silence of Berlin Airport. and many more.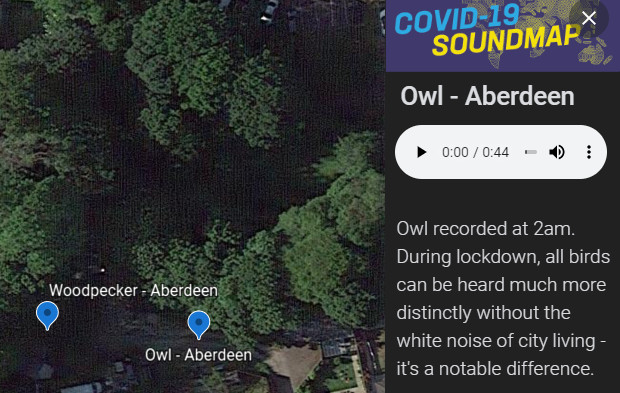 To access the recordings, click on a location name or map marker to zoom in, and you'll be able to read a summary of where and when the clip was captured.
The author adds more detail:
This sound map aims to capture sonic environments which have changed as a result of governments' actions around the world to curb the spread of the virus.

Blue pins contain lockdown sounds only. Green pins contain both pre-lockdown sounds and those recorded during lockdown. Orange pins contain both post-lockdown sounds and those recorded during lockdown.
To use the sound map, you need it have Chrome or Edge browsers on your desktop, or the Google Earth app on your mobile.