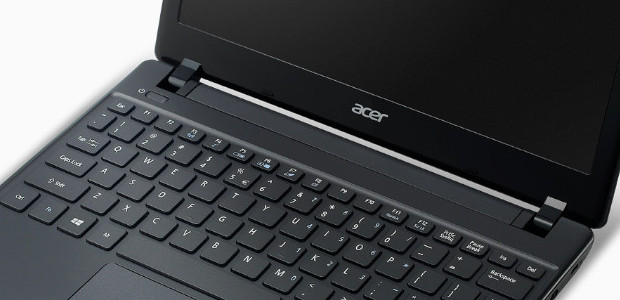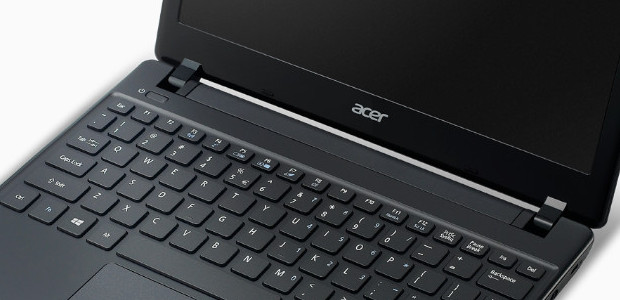 We're rather liking the look of the competitively-priced Acer TravelMate B115P, a 11.6 inch notebook with a slim 21.2mm/0.8in slim body retailing from £349 upwards.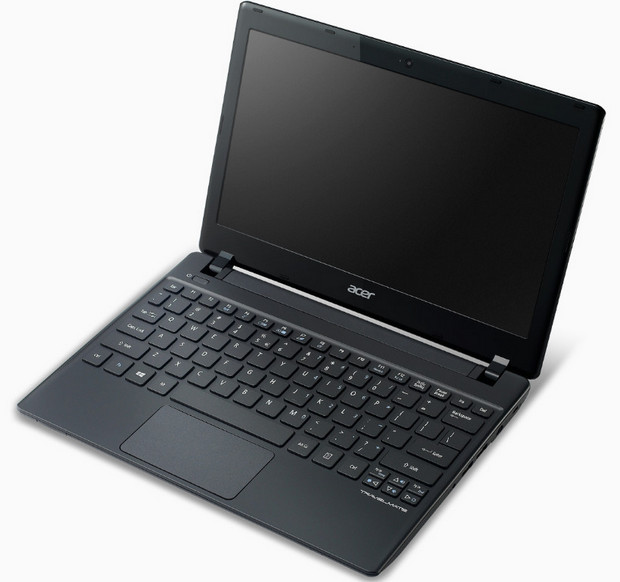 Running Windows 8.1, the machine comes with Acer's "stylish new FlowCurve design" and promises up to ten hours of battery life.
Aimed at students and mobile workers, Acer say that the TravelMate's fan-less chassis and aluminium body guarantees a quiet machine.
Full details seem a little sketchy at the moment, but it seems that the B115P notebook will sport a 1366 x 768 pixel multitouch display, powered by an 'Intel Quad core Pentium processor' and backed by 8 GB memory and 128GB Solid State Disk
There's also a HD webcam with support for HDR features, with a non touchscreen TravelMate B115 also being made available.
The Acer TravelMate B115P is expected to hit the UK in early July, priced at £349 ($588) with US availability to be confirmed.
[Acer press release] [—]