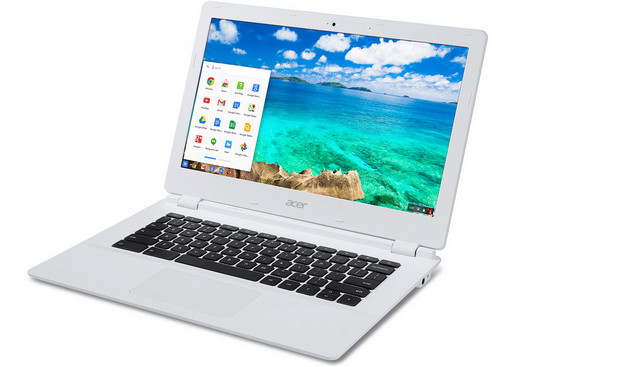 Acer has announced the Chromebook 13, a speedy little cut-price fella which can serve up an incredible 13-hour battery life, thanks to its Nvidia's 64-bit Tegra K1 processor.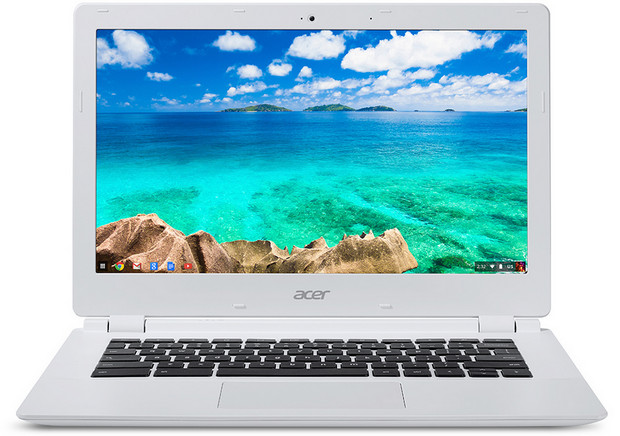 The first Chromebook to pack the Tegra K1 chip, the huge battery life comes with the version sporting a (distinctly average) 1366×768 resolution display, with the 1920×1080 resolution full HD model offering a still-impressive 11 hours of battery life.
Take that Windows machines!
Acer say that their new fan-free machine is also "completely silent" with the beefier CPU handling multitasking better than rival devices. Check out the fast talking video above.
Nvidia were keen to big up their processor's prowess in a blog post:
People rarely use computers for just one thing at a time. We might be browsing multiple websites while streaming audio and running productivity apps. Tegra K1's quad-core CPU has more cores available than the majority of Chromebook processors, so you can run all your favorite tasks without missing a beat.
The Acer Chromebook 13 measures 17mm thick and weighs 1.5kg, and comes with 2GB of RAM, 16GB to 32GB SSD, a full keyboard and trackpad, plus two USB 3.0 ports and an HDMI port.
The Chromebook 13 will be priced from £219 in the UK, with US prices running from $279.99 (1,366-by-768-resolution screen, 2GB of memory and a 16GB SSD) up to $379.99 (1,920-by-1,080 model coming with 4GB of memory, and a 32GB SSD).