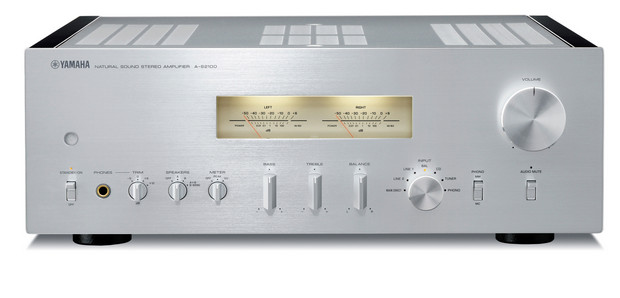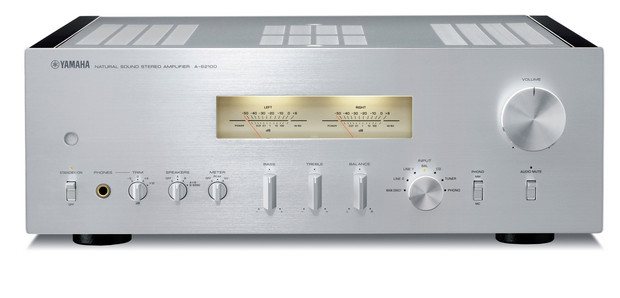 We have to confess that we're suckers for a quality bit of retro hi-fi design, and Yamaha's latest flagship A-S2100 amplifier and CD-S2100 CD/SACD Player combo are absolute beauts.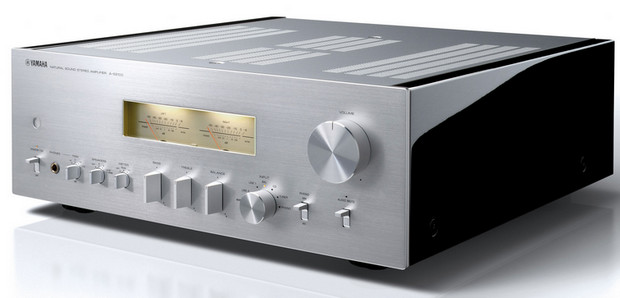 Yamaha's A-S2100 amp is described as a 'Floating and Balanced Power Amplifier,' whatever that means, but more importantly it has VU meters!
Yes, right above those reassuringly clunky 1970s style knobs and switches can be found two backlit meters that can provide all the entertainment you need when you're kicking back to some quality vinyl.
Packing MOSFET amplification for that valve-like sound, the amp outputs 160W and measures up at 435 x 157 x 463 mm.

Standout features:
Floating and Balanced Power Amplifier with MOSFETs
All-stage fully discrete construction, balanced transmission and low impedance design
Superior quality electronic volume control for optimum sound
Large capacity power supply unit delivers energetic, dynamic sound with fast response
Symmetrical design in pursuit of ideal stereo reproduction
Discretely configured phono amp
Headphone amp with fully discrete configuration
Level meters visually reflect the dynamics in the music
Elegant design with luxurious real wood panels
Original speaker terminals combine ease of use and beauty with high sound quality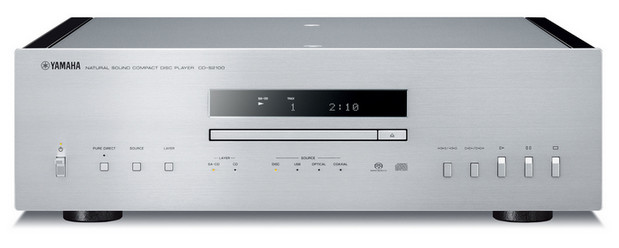 Partnering the amp and strutting the same sleek silver lines is the CD-S2100 which sports a new high-precision drive mechanism to eliminate jitter and unwanted noise from the disc and a USB DAC.
This works in conjunction with a high resolution 32-bit ESS SABRE DAC (ES9016) to dish out top notch sound quality from USB and digital sources.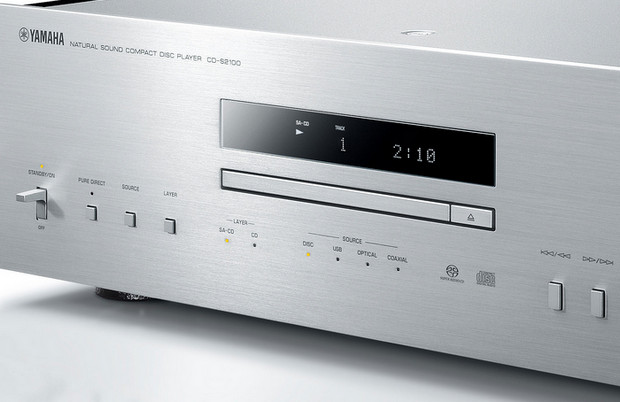 The digital and analogue circuitry inside the CD-S2100 is truly separated, with independent power supplies for each side, so you can expect a sweeeet sound from this gorgeous looking machine.
Standout features:
Left-right symmetrical construction, independent digital/analogue circuit configuration, with top priority on sound quality
Digital/analogue circuitry with integrated power supplies and screw type connections eliminate signal transmission loss
Single-stage configuration I/V conversion circuit enables direct analogue output
Independent power supplies with complete separation of digital and analogue
High precision CD drive for greater vibration resistance and high-precision signal reading
High rigidity aluminium CD tray
Exceptionally high performance 32-bit D/A converter from ESS
Built-in USB DAC functions, and ASIO 2.3 Yamaha Steinberg USB Driver
Beautiful, sleek design and half-mirror display
Naturally all this goodness doesn't come cheap with the units priced at £1699.95 for the amp and £1599.95 for the CD player. Availability is listed as 'this summer.'