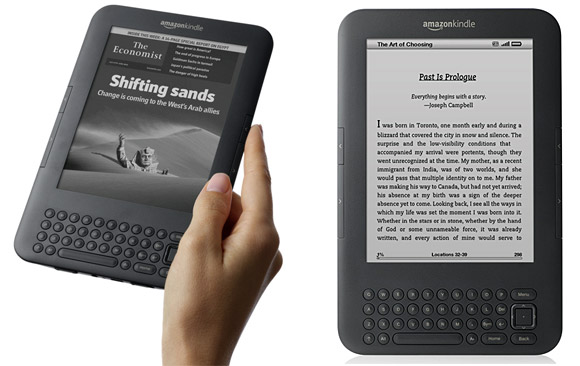 Amazon has today launched "Kindle Singles," a new format for shorter downloadable books that are, "twice the length of a New Yorker feature or as much as a few chapters of a typical book" – in other words, between 30-90 pages in length (10,000-30,000 words).
Clever people wanted
Priced much less than a typical book, Kindle Singles will have their own section in the Kindle Store, with Amazon hoping that the initiative will attract, "serious writers, thinkers, scientists, business leaders, historians, politicians and publishers."
"Ideas and the words to deliver them should be crafted to their natural length, not to an artificial marketing length that justifies a particular price or a certain format," said Russ Grandinetti, Vice President, Kindle Content.
"With Kindle Singles, we're reaching out to publishers and accomplished writers and we're excited to see what they create."
Kindle Singles are being billed as 'Buy Once, Read Everywhere'," so that customers will be able to read – and sync – them on Kindle, Kindle 3G, Kindle DX, iPad, iPod touch, iPhone, Mac, PC, BlackBerry, and Android-based devices.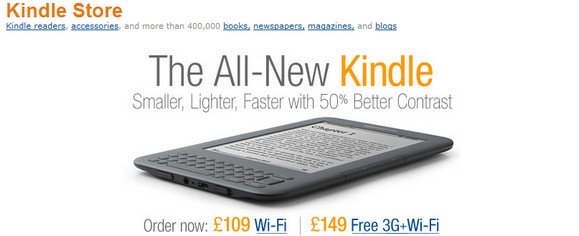 It's a hit!
The Kindle has proved a smash hit for Amazon – we've been loving ours – and this latest move seems a smart way to get new content on to the devices.
We reckon the Kindle is going to be the 'must have' Christmas product, but if the previous months have been anything to go by, you can expect the eReaders to become scarce on the ground in the build up to the festive period.
Here's some links to grab yourself a Kindle now!
Kindle Wireless Reading Device, Wi-Fi, 6″ Display, Graphite -£109
Kindle Wireless Reading Device, Free 3G + Wi-Fi, 6″ Display, Graphite, 3G Works Globally -£149