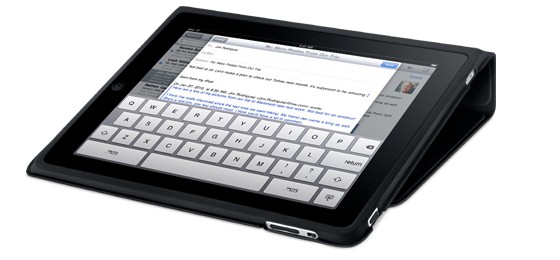 Apple has posted up prices for iPad accessories to go with the (ahem) "magical and revolutionary" iPad, which are also now available for pre-order.
The iPad case – which niftily doubles up as a  stand, will set you back £30, while the iPad Keyboard Dock – which lets you slot in your iPad and use something far more practical than the onscreen virtual keyboard –  will sting you heartily to the tune of £55.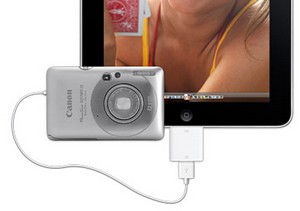 SD card reader
There's also a regular  iPad Dock that lets you to stand up the iPad when connected to a computer or the mains for £25, and photographers mightily miffed at the lack of a SD card slot will have to prise open their wallets for the iPad Camera Connection Kit.
This lets you attach an SD card or a digital camera directly to the iPad (via a USB cable) for £25, while an additional Power Adaptor serves up a longer 6 foot cable and retails for  £25.
More things to lose
Another optional extra (which should have been built in) is the iPad Dock Connector to VGA Adaptor for hooking the iPad to a projector.
This costs  £25 and like most small accessories we've ever owned is simply asking to be lost or forgotten.
All accessories will ship along with the iPad on 28 May – more details on Apple's website.
[Via]