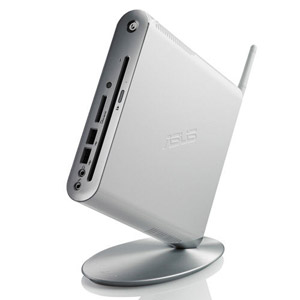 Now, we're definitely digging the bijou lines and smart aluminium styling of Asus's new EB1501 entertainment nettop PC.
Looking well Mexico in its angled stand, it's the first EeeBox to come with an all-important optical DVD-RW drive built in, instantly making it a vastly more desirable gadget.
It'll be running on the new fangled Windows 7, and lurking inside its smooth rounded edges, you'll find a dual-core Atom N330 processor, 2GB of DDR2-800 RAM (expandable to 4GB), 250GB hard disk, and Nvidia Ion graphics.
There's also 802.11n Wi-Fi onboard, Gigabit Ethernet, a healthy four USB 2.0 ports, plus a SD card reader and an eSATA connection for external hard disks.
And if that lot wasn't enough, there's even a S/PDIF connection link for delivering full 5.1 audio goodness.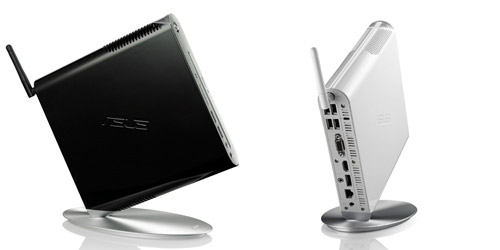 Pricing is looking to be hovering around the €399 mark in Europeland, and we should expect to see its angled majesty in shops sometime after Windows 7 rocks into town towards the end of October.