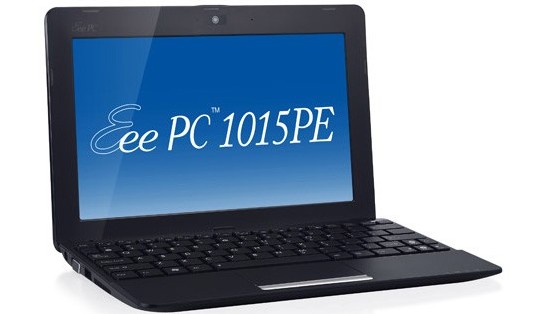 Like a Red Bull-supping Duracell bunny on a drip-feed of Colombia's finest marching powder, Asus's new EeePC 1015P and EeePC 1015PE netbooks just keep on going.
The company is promising consumers an astonishing  battery life of 13.5 hours of autonomous use, thanks to a beefy, built-in 6-cell 63Wh battery pack.
Powered by an Intel Pineview-M N450 CPU, it's never going to be the machine of choice for Photoshop-punishing power users, but that mahoosive battery life will certainly find favour with road warriors.
Storage options for the two machines come in the shape of 160GB, 250GB and 320GB HDD capacities, with the bijou 10.1-inch screen supporting a resolution of 1024 x 600 pixels.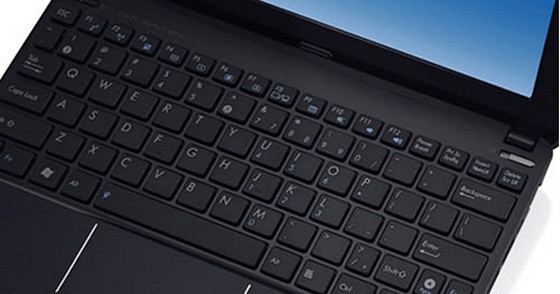 The two models are only cosmetically different, with the 1015P coming in white, black and blue flavours, while there the 1015PE goes wild with red and pink options, and sports a matte surface.
Price and availability is still under wraps, but expect more details soon.
Specification Asus Eee PC 1015PE

Genuine Windows 7 Starter Express Gate Operating System: Genuine Windows  7 Express Gate Starter
Display: 10.1″ LED Backlight WSVGA Screen (1024×600)
CPU & Chipset Intel® Atom Pineview-M N450
Memory SO-DIMM 1GB DDR2 (Maximum 2GB) Memory 1GB DDR2 SO-DIMM (Max 2GB)
Wireless Data Network WLAN 802.11b/g/n @2.4GHz
BluetoothV2.1 + EDR BluetoothV2.1 + EDR
Hybrid Storage 160GB / 250GB / 320GB HDD, 500GB ASUS Webstorage
Camera: 0.3M Pixel Camera:
Audio Hi-Definition Audio CODEC
Stereo Speakers Mic
Input / Output 1 x VGA Connector
3 x USB 2.0, 1 x LAN RJ-45
2 x Audio Jack (Headphone / Mic-in)
Card Reader: MMC/ SD(SDHC)
Battery 6-cell Li-ion Battery Pack, 13.5hrs(6cells, 63W/h), 12 hrs(6cells, 56W/h)
10.5hrs(6cells, 48W/h) , 5hrs(6cells, 23W/h) battery life
Dimensions: 262 × 178×23.6 ~ 36.4mm
Weight: 1.25kg (w / 6cells battery) 1.1Kg (w / 6cells battery)