If the report on tech site Gizmodo is accurate, you're looking at Microsoft's revolutionary new 'Courier' tablet PC – or rather 'booklet'-form factor, mobile folding thingamabob wotsit.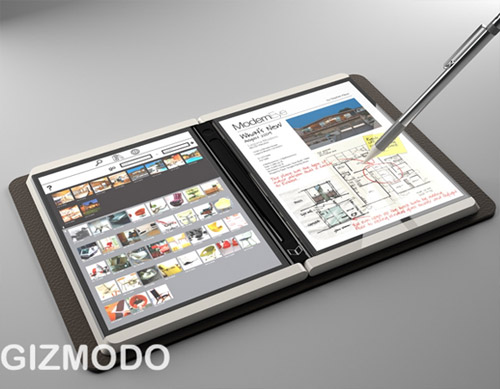 According to the site, the device comes in a novel booklet form with dual 7-inch multi touch screens, with users interacting by writing, flicking and drawing with a stylus, or using their fingers.
Text and images can be dragged over from screen to screen, so that web pictures and interesting articles can be swiftly lobbed in to a user's  journal on the opposite screen,  a concept that we're rather warming to.
Both screens are connected by a hinge that holds a single home button, with wireless signal and battery life status lights positioned along the rim of one of the screens. There's also a 3MP camera on board.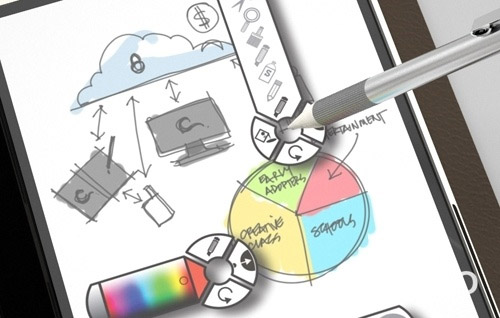 Here's Gizmodo's take on the Courier:
The Courier user experience presented here is almost the exact opposite of what everyone expects the Apple tablet to be, a kung fu eagle claw to Apple's tiger style. It's complex: Two screens, a mashup of a pen-dominated interface with several types of multitouch finger gestures, and multiple graphically complex themes, modes and applications. (Our favorite UI bit? The hinge doubles as a "pocket" to hold items you want move from one page to another.) Microsoft's tablet heritage is digital ink-oriented, and this interface, while unlike anything we've seen before, clearly draws from that, its work with the Surface touch computer and even the Zune HD.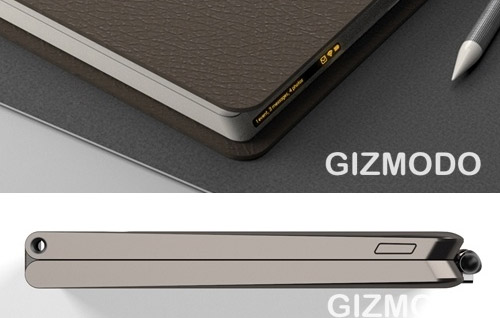 With the tech world looking to Apple for news of their hugely anticipated Tablet device, Microsoft has certainly pulled something very unusual out of the bag here, and we'll be eagerly awaiting more news about this fascinating gadget.
The interface certainly looks a bit complex at the moment, but we're thinking that the Courier is more of an advanced 'proof of concept' device rather than a blue sky prototype, so we could indeed be looking at something rather close to a new Microsoft tablet device, set to go head to head with Apple's much rumoured tablet..
More info, photos and a fascinating video: Gizmodo