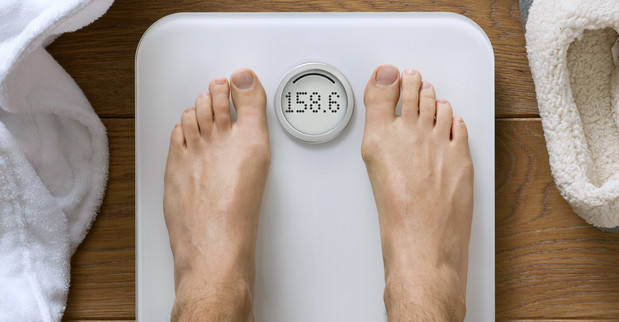 For fitness freaks, flab-watchers and folks tracking their pie consumption, Fitbit has announced the launch of the Fitbit Aria, a neat set of wi-fi enabled weighing scales.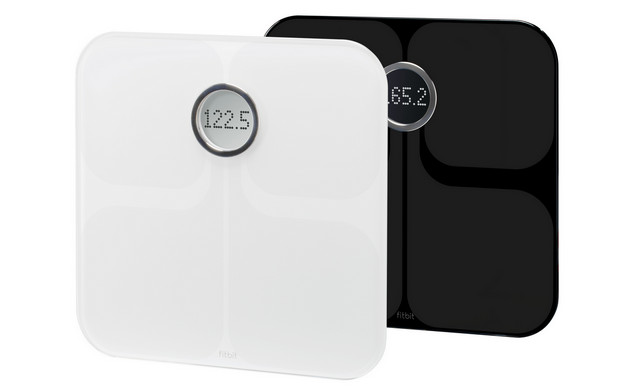 Fitbit Aria is a Wi-Fi smart scale that tracks weight, body fat percentage and BMI, automatically uploading information through the Wi-Fi network to a user's Fitbit profile online.
The Aria Scale integrates with Fitbit's online tools and their nifty Wireless Tracker gadget and provides a handy means to monitor "key activity/health indices."
The scales can also recognise eight different users by their weight, with the data being logged automatically into their Fitbit accounts  (naturally, users can select their own privacy settings so their friends can't laugh at their weak-willed efforts).
Graph-stuffed Fitbit profiles can then be tracked on the web, or via  free iPhone and Android smartphone apps.
The Fitbit Aria is available to pre-order now at Amazon and Fitbit.com, priced at a single British penny under a hundred quid.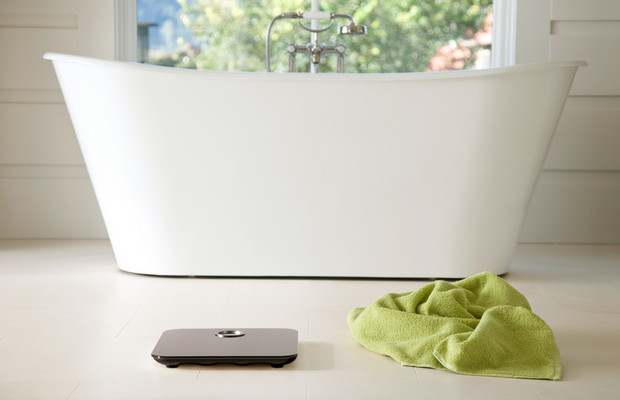 Here's the press release:
Fitbit revolutionises weight management with AriaTM Wi-Fi Smart Scale

The market leader in digital health tools brings new way to meet health goals

London – 15, May – Fitbit, the market leader in innovative health and fitness products and the maker of the popular Fitbit Ultra Wireless Activity and Sleep Tracker, has announced that the Aria Wi-Fi Smart Scale is now available in the UK. Fitbit Aria is a Wi-Fi smart scale that tracks weight, % body fat and BMI, and automatically uploads information through the Wi-Fi network to your Fitbit profile. Fitbit's web and smartphone services make setting weight goals and tracking your progress easy, as well as providing extra motivation by earning badges through Fitbit's online and app tools.

The launch of the Aria scale reinforces Fitbit's continued commitment to bringing affordable health and fitness products to the mainstream with simple, innovative, easy to use products that keep people engaged and motivated on their fitness journey.

"Fitbit continues to provide users with intelligent and compelling ways to monitor key activity indices and we're pleased to be able to build upon this offering with the Aria Wi-Fi Smart Scale', said Gareth Jones, VP and European General Manager for Fitbit. 'The Fitbit Aria is fully integrated with iPhone and Android Fitbit Apps, as well as all the online motivational tools, so there is a great platform for users to understand their weight while empowering them to set and achieve their desired goals'

Fitbit Aria Wi-Fi Smart Scale promises:

·         Automatic upload via Wi-Fi: Track weight, % body fat and BMI (Body Mass Index) and uploads information automatically to your Fitbit dashboard

·         Tracks weight and more: Tracks weight, % body fat and BMI (Body Mass Index)

·         Tracks on the go: Track your weight and more on Fitbit's free iPhone and Android App

·         Automatically recognises eight users:  Recognise by weight all the people in your home so each person can see their own stats on their separate Fitbit.com accounts

·         Easy set up process: Set up from your Smartphone or browser in less than five minutes

·         Privacy: Set private by default; only if you choose to, weight can be shared within your household or with friends and family

The Fitbit allows the user to:

·         Track trends with free graphs and charts: Spot trends and patterns with your weight metrics with easy-to-read visualizations

·         Set goals and track progress: Target the ideal weight and progress to set goals with food and activity logging tools

·         Get motivated with badges: Earn badges as you progress to your goal as extra motivation to stay on track

·         Create a support network: Invite your friends or find like-goaled people or groups in our established, active and growing community

·         Integrate Fitbit Ultra: Upload your Fitbit Ultra to track activity and sleep data in one dashboard to give an easy and complete view of fitness and health.

The Fitbit Aria (£99.99) is available to pre-order now at Amazon and Fitbit.com and will be available to purchase both online and in-store at Apple stores and online at Firebox.co.uk at the end of May.