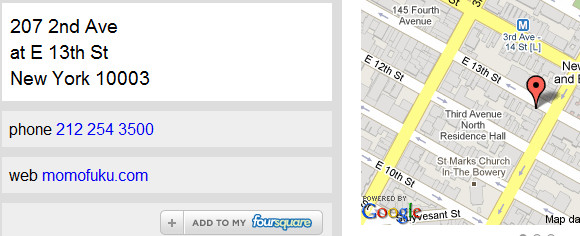 They may be smarting from the recent launch of the heavyweight rival Facebook Places iPhone app, but Foursquare are pressing ahead with the own location-aware, social networking app.
Boasting new functionality that will apparently make it like 'Instapaper for the real world,' the version 2.0 app splits up Tips and To-Dos, and "sprinkles" them throughout the app.
Make notes for Ron*
The idea is that when you stumble past a new bar that's just opened up, you can fire up Foursquare, and with one tap, add it to your To-Do list for later.
You'll be reminded of the note if you're wandering around nearby and if you leave a tip, a counter will tell you how many other Foursquare users have read it.
"It's like Instapaper, but for things to experience in the real world"
A new 'Add to My Foursquare' button connects what you find on the web with your Foursquare To-Do List – so if you read a review about a new bar selling mind-bending scrumpy, you can save it to your To-Do list ( assuming the web page is displaying the the appropriate Foursquare button).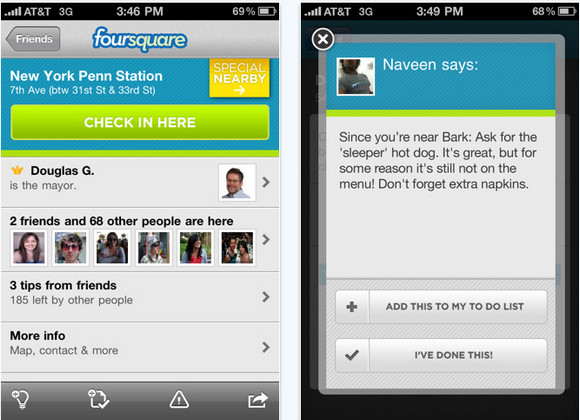 Button up
The New York Times, Wall Street Journal, Zagat, Time Out Chicago, Time Out New York, National Post, and New York magazine are all set to be implementing this feature in the coming days, and adding a Foursquare button to your own site is easy enough: find the tip or venue you want to use (or write your own tip), click the embed button, and paste the embed code on your page – see more here.
The company say that Android and Blackberry versions are also in the works.
(*later-Ron)