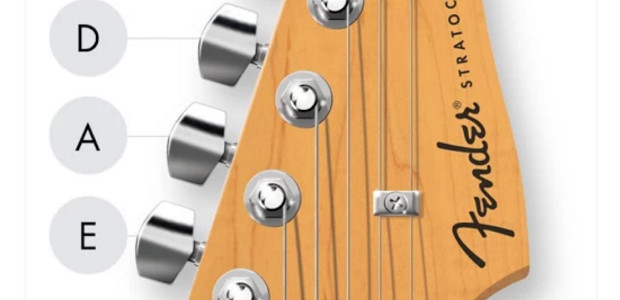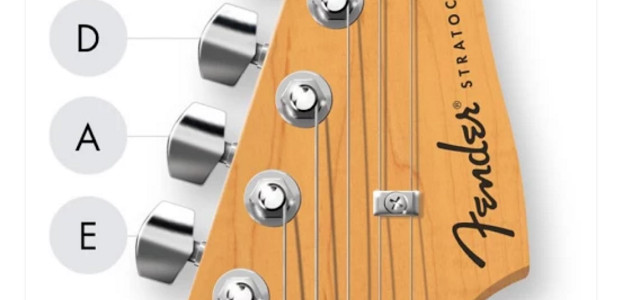 Currently enjoying a five star rating (admittedly from just 12 users!) is legendary guitar maker Fender's new tuning app (or "Guitar Tuner Free- Fender Tune" to give it its full name).
As the name says, it's totally free and offers acoustic, bass and electric guitarists a fairly simple way to tune up their instruments.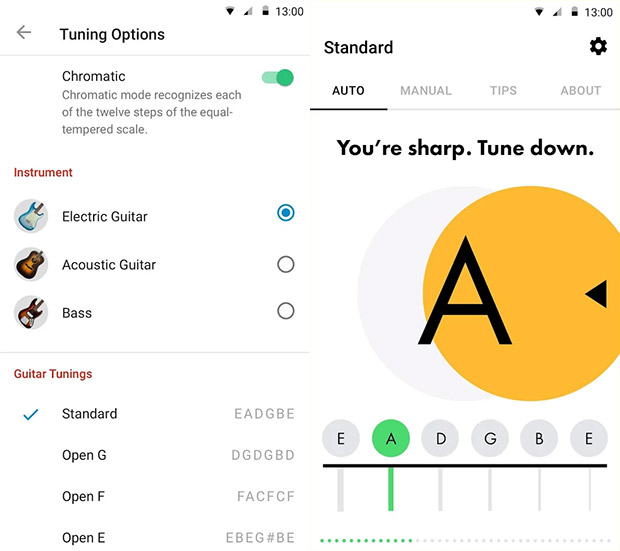 The app comes with three modes onboard:
Auto Tune Mode

* The app hears the note and guides you to a perfect pitch
* A string-by-string diagram guides through your selected tuning.

Manual Tune Mode

* Select acoustic, bass and electric guitar
* Tap a string on the interactive Fender headstock and tune your guitar!

Chromatic Mode

* Play a string and tune to any note on the scale.
* Switch to chromatic from the settings menu in auto tune mode
* Chromatic mode recognizes each of the 12 chromatic (semitone) steps of the equal-tempered scale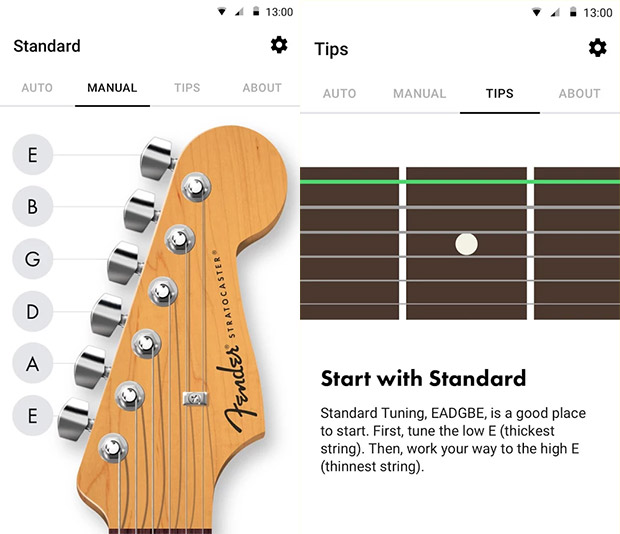 There's support for no less than 22 Pre-Set Tunings, including Standard, DADGAD, Open G, Drop C, Drop D, Full step, Half step, Half step up, Half step down, and more.
Fender says:
Fender Tune app's DSP algorithm's enhanced pitch detection and smoother and faster tuning experience make it stand out in the world of guitar tuner apps. The DSP technology detects low frequency pitches – like the low E string – quicker and helps players get in tune faster. The tuner app's intuitive interface and tuning modes make it easy to use for beginners and provide the tuning variety needed for guitar pros.
You can download the free app from Google Play now. It's also available on the iPhone.