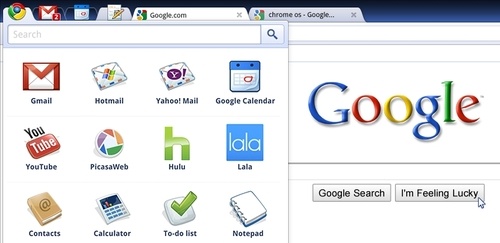 Google has unveiled more details of its Linux-based, open-source operating system, Chrome OS, a super fast, browser-based operating system for netbooks.
Promising near-instant boot times of around 7 seconds, all applications will run exclusively inside the browser with Sundar Pichai, VP of product management at Google, explaining that they expect the Chrome OS to be "blazingly fast … to boot up like a TV."
The OS isn't intended to run on existing machines, so non screwdriver-wielding geeks won't be able to exorcise Windows off their laptops and replace it with Google's shiny new OS any time soon.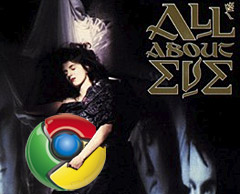 It's all in the clouds
Instead, the only way you'll be able to get your hands on the OS is to buy a netbook made by a Google-partnered manufacturer.
All of the netbooks running the new Chrome OS will laugh in the face of clunky Ye Olde hard disks, and come with non-volatile flash memory backed by cloud based services for saving your data. All very 2010.
With all the applications being web-based, there'll be no need for users to install apps, manage updates, backup their data or bother with anti-virus software, with Google insisting that, "Chrome OS is a totally rethought computer that will let you focus on the internet, so you can stop worrying about your computer."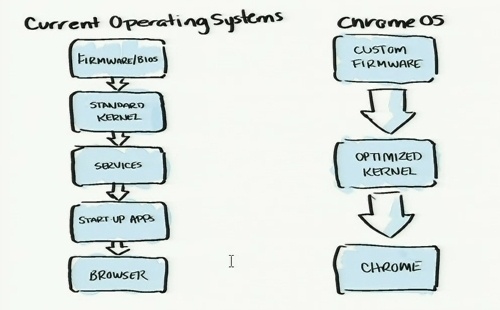 No net, no fun
Worryingly, netbooks running Chrome OS will not work if there is no internet connection, leaving them only able to access data on USB memory sticks – and that's only if the content can be viewed in a browser.
"Everything that works in Chrome works in Chrome OS," said Pichai.
"There are some applications that are not available on the web. There are some things that this machine will not be able to do. It's a companion device. Most users we expect to have another machine at home."
The first netbooks running the Chrome OS aren't expected to hit the stores until late 2010, and manufacturers have yet to announce pricing, although Google expects them to be priced around the same as current netbooks.
[Via] and more here [Guardian]