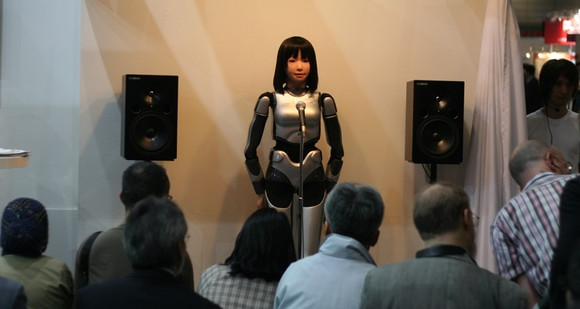 Even the most sophisticated humanoid robots tend to walk like Ken Barlow after ten pints and a nosebag of ketamine, but the super-Realistic HRP-4C robot from Japan now manages an astonishingly life-like strut.
Originally designed to model clothing on fashion runways, inside HRP-4C's attractive plastic and metal construction beats a bevy of rotors, motors and electronic gubbins, with her face being able to produce a limited set of expressions.
The girl can sing too, well, sort of, but this latest upgrade from Japan's National Institute of Advanced Industrial Science and Technology (AIST) shows off a massive improvement in her walking skills.
Scroll down for some older videos of the girl in action.