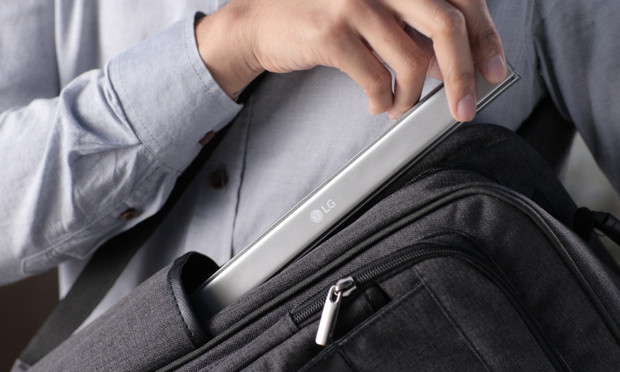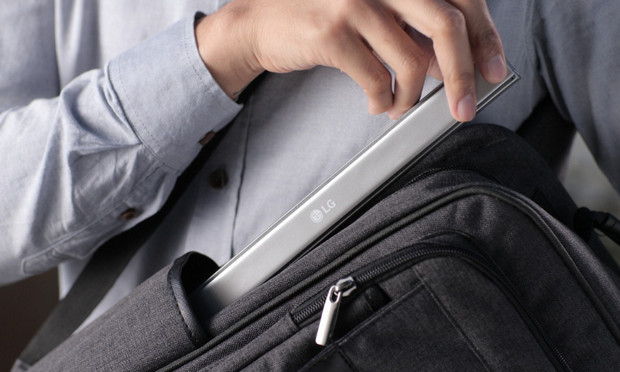 LG has announced a rather neat roll-out portable keyboard for smartphones and tablets (up to 10 inches) called, appropriately enough, the Rolly.
The full size keyboard folds up along the four rows into a stick and is constructed out of impact-resistant polycarbonate and ABS plastic. It looks pretty neat to our eyes.
The Rolly features high-contrast keys and a fold-out mobile device stand, with its 17mm key pitch coming satisfying close to the 18mm key pitch found on many desktop keyboards.
Typing on this thing is likely to be a far more enjoyable experience that bashing away at flexible silicone keyboards or the super-thin keyboards that make it feel more like you're drumming your fingers on a table.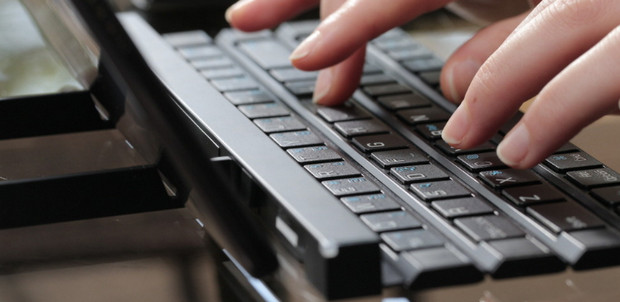 The LG keyboard can connect up to two different devices at the same time via Bluetooth 3.0, and there's a toggle for switching between them.
Conveniently, just unfolding the Rolly Keyboard enables the auto pairing function to start doing its stuff.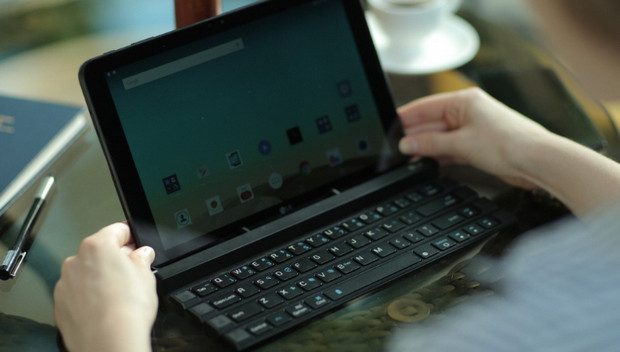 LG says that you'll get up to three months of average use out of the AAA battery power source, and the Rolly will be available from September in the United States, followed by Europe, Latin America and Asia in the fourth quarter.
Pricing is yet to be announced. We kind of need to know about that before we can get too enthusiastic.