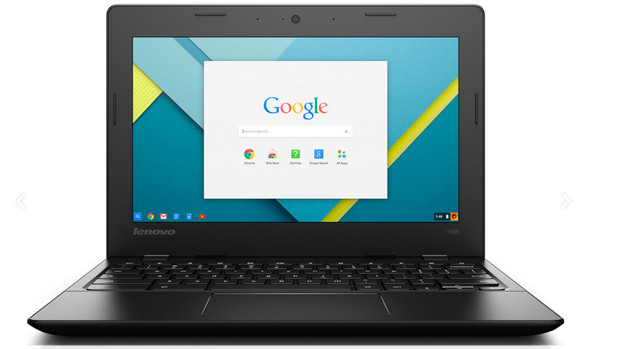 Lenovo has unveiled its latest Chromebook model, the 100S, a smart and straightforward machine available in two flavours, with 11.6 inch and 14 inch HD screens.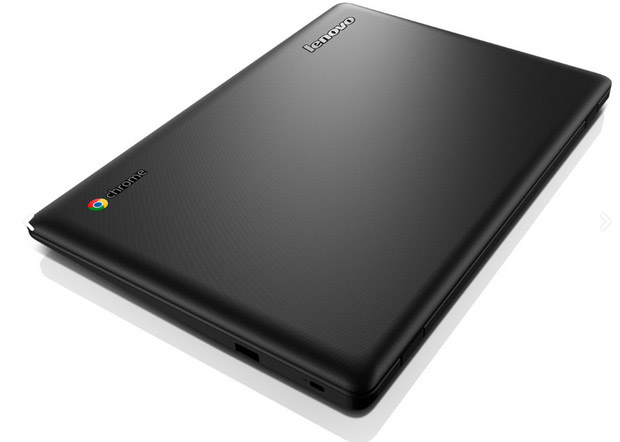 The 11.6 inch model is priced at a competitive $179/€229/£166, and packs an Intel N2840 processor, up to 4GB of RAM and up to 32GB of on-board storage, plus 1 megapixel HD front camera and dual digital microphone.
There's the usual selection of ports onboard, and Lenovo is claiming that the 2.6lbs (1.2kg) machine will supply eight hours of battery life, and the company is lobbing in a generous 100GB of free storage on Google Drive for two years.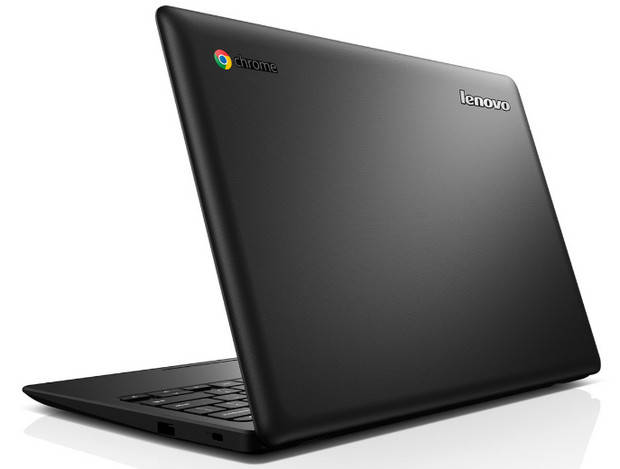 "For those times when you just want to get on the web quickly to answer emails or look something up, the Lenovo Chromebook 100S arrives at $179, Lenovo's most affordable Chromebook ever.
The Chromebook 100S is intended for simplicity of use with a the small-and-light form factor at a mere 2.6-lbs. and 11.6 inch high definition display", gushes Lenovo in their press release.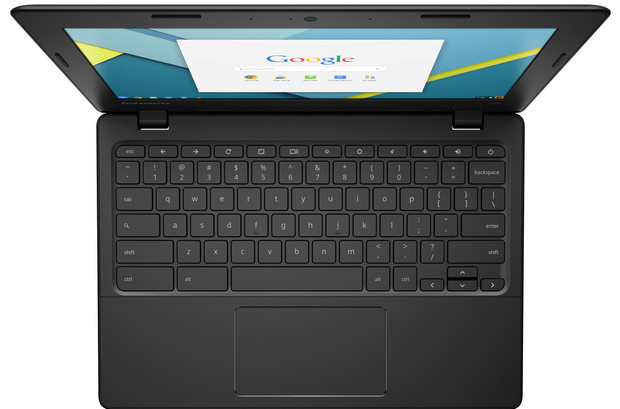 They add, "the Intel Intel BayTrail-M processor ups the ante in terms of horsepower handling multiple audio and video streams with aplomb and while great for anyone on a budget the system maintains a solid durable construction that protects against dents, bumps and scratches.
There's a beautiful simplicity there, especially since the web browser monopolizes so much of what most people do day-to-day on their PC".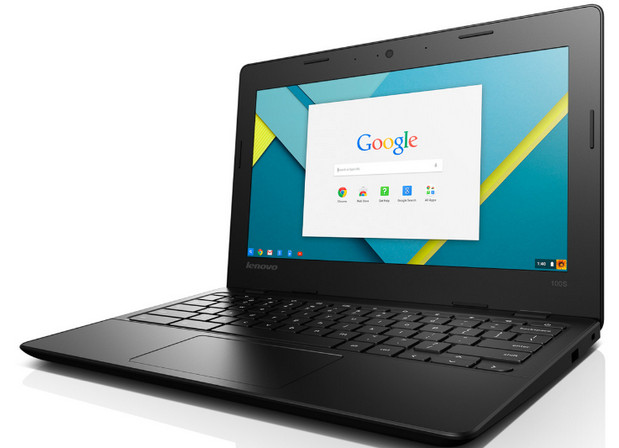 Like most of Lenovo's machines, the 100s looks tough enough to survive life out in the wild, and the 100S is expected to be out next month, with the larger 14 inch version retailing for $259.