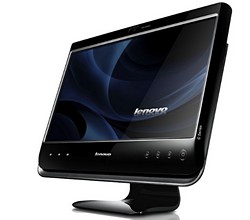 Looking impressively slick in its black curvy lines is Lenovo's latest all-in-one PC, the affordable, front room friendly, Atom-powered C200.
The shiny black fella packs an 18.5 inch HD 16:9, 1366×768-widescreen display and comes in a variety of CPU options up to an Intel Atom Dual Core processor D510.
Graphics max out at a NVIDIA ION 256MB graphics processor and there's an optional single-touch touchscreen panel if you fancy getting close up and smudgy with the screen.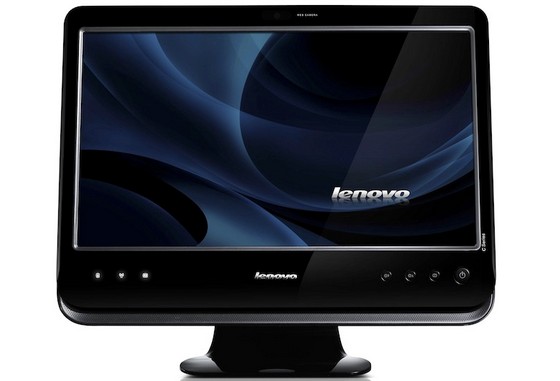 In line with its entertainment focus, there's an integrated DVD reader/writer onboard, backed by built-in stereo speakers and Lenovo's High-Sense Webcam, which claims to provide superior low light performance.
"The Lenovo C200 with NVIDIA ION is an ideal way to meet the 'info-tainment' needs of today's digital family. Its snappy graphics and big screen are perfect for accessing the Internet, sharing family photos, playing casual games together, or enjoying the latest online videos in high definition," insisted David Ragones, director of ION and GeForce product marketing, NVIDIA.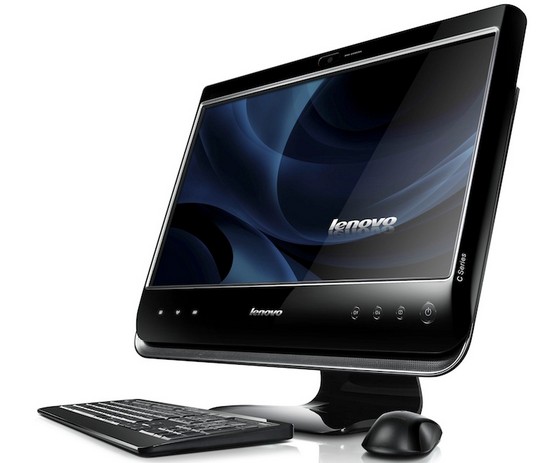 The C200 comes with the Lenovo Rescue System, which lets panicking punters back up and restore important data files with one click.
The Lenovo C200 should be available around about now on Lenovo.com and through select retailers in the US, with prices starting at $399 for the bargain basement  1.6GHz Intel Atom D410 jobbie with a 160GB hard drive.
We've no idea if this is headed to the UK at the moment. Sort it out, Lenovo, because we're liking the look of these cheapo machines!