Boasting a beefy 23-inch, full HD 1080p, touchscreen display with "surface acoustic wave (SAW)" technology is Lenovo's rather luscious -looking new IdeaCentre A700 all-in-one PC.
Not a fatty
At just 2cm wide at its thinnest point and just over 6cm at its thickest, this machine won't hog your desktop, and there's a fair bit of tech packed into its lithe frame too.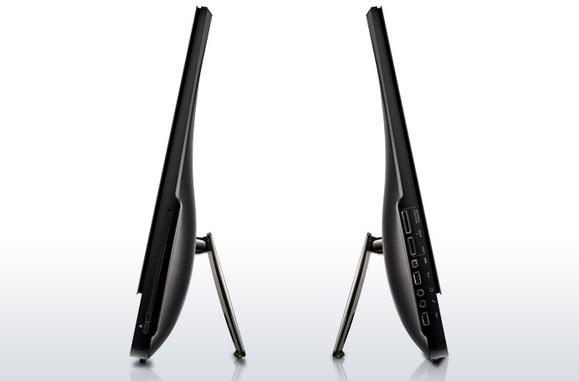 The A700 is offered in a host of configurations powered by Intel Core i3, i5 or i7 processors, with up to 8GB of PC3-8500 DDR3 SDRAM at 1066MHz, motoring along on Windows 7.
Hard drive storage starts at 500GB right up to a 1TB, and graphics are handled by Intel on the cheapest model, rising up to a more capable  ATI Mobility Radeon HD 5750 on the priciest model.
Sound is taken care of by Dolby surround sound and onboard JBL speakers.
Blu for you
The top of the range number laughs in the face of Apple by including a Blu-ray drive for your cinematic pleasure, while other models come with DVD recorder optical drives.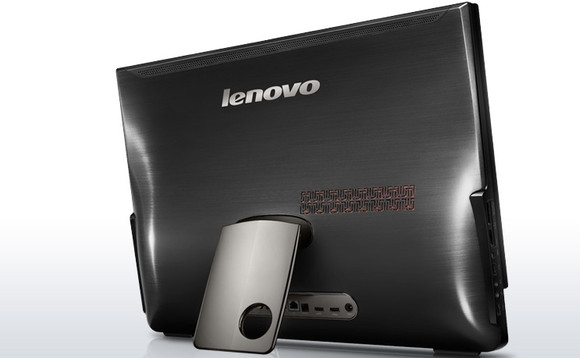 Connectivity includes Wi-Fi,  HDMI in and out ports and there's a rather natty a 3-in-1 mouse that operates as a regular mouse, as well as an air pointer and a motion-drive games controller.
Lush
We think these look rather lush, and the Lenovo IdeaCentre A700 is available now in the UK, with prices beginning at £999
.
We couldn't find a UK Lenovo product page, so here's the US one.
Main features:

Gorgeous, 23″ cinema-quality widescreen
0.88″ thin and only needs 1.25″ footprint
Optional multi-touch screen (not available in all areas)
Display this PC/TV in the living room
A sturdy, reliable back stand
Excellent picture quality
Wall-mountable for movie-watching
Dolby® surround sound and JBL speakers
Stream music, videos and music all day long
Easy box-to-boot set up.
Built with quality components
Plug this handy, discrete device in any room
No worries about adequate support
Clean, sleek and modern – no messy wires here
Ideal for internet streaming and downloading
Zippy, stutter-free wireless connectivity
Brilliant 23″ LED widescreen panels
Pair it with your TV and output movies to a larger screen
Enjoy this handy, discrete device in any room
Full HD theatre-style audio and video
High-end discrete switch able graphics available
Dolby® surround sound and JBL speakers
Ideal for internet streaming and downloading