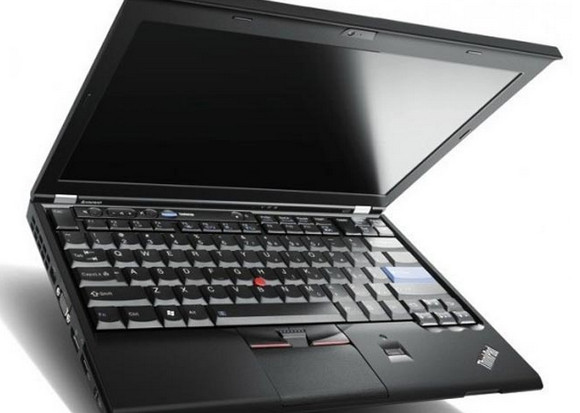 Although their austere looks are hardly likely to impress those folks who like their gadgets to be streamlined, wafer-thin wedges of shiny silverness, Lenovo's Thinkpad laptops have always been one of our very favourites, with a formidable reputation for no-nonsense reliability and tough-as-nails ruggedness.
Powerful and compact
Their latest ThinkPad X220 number sticks with the tried and trusted matte black textured exterior, but inside there's all sorts of wondrous new tech making this a thoroughly modern machine.
'One of the best'
Powered by the spanking new Intel Sandy Bridge Core i5 processor and packing A12.5″ IPS display, tech site Engadget has managed to put one through its paces and declared the X220 to be "arguably one of the best laptops we've ever tested."
It's certainly a well connected machine, packing an Express Card slot, VGA port, 3 USB 2.0 ports (one 'always on'), optional USB 3.0 port, plus WLAN, WWAN, dual digital mics, 720p high def camera a built in fingerprint reader and Lenovo's well regarded anti-spill and hard drive protection features.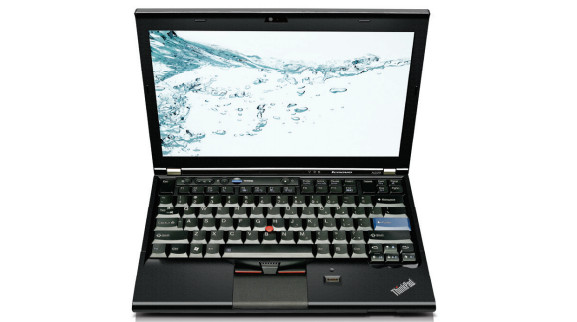 Awesome battery life
Measuring up at 1.25-inches thick and weighing just 3.6 pounds, users will get a lot of battery life for their buck, with the standard battery serving up a hugely impressive eight hours of use, prompting Engadget to comment, "We've never seen an ultraportable — or any laptop for that matter — last this long on a charge."
Road warriors will also love the add-on battery slice which  increases the thickness of the laptop by 1.16-inches (and adds an extra 1.4 pounds) but serves up an astonishing seven extra hours of juice, giving a total of over 14 hours of use.
Here's Engadget's hugely enthusiastic summary:
…[the X220]  laptop is now the longest lasting and fastest ultraportable we've ever tested. How's that for unexpected? When you consider that it packs some of the fastest speeds and one of the nicest panels we've ever used, there's no denying that the X220 is worth its $889 starting price, or the $1,299 our review unit costs. (By the way, that price doesn't include the extended battery, which pushes your total northward by $179.)

Plain and simple, the four pound system requires no performance, durability, or endurance sacrifices, and that's not something we can say very often when it comes to the many ultraportables out there. Sure, there are flashier looking options out there (Apple's MacBook Air and ASUS' U36J come to mind), but hey, good luck getting those to run for 15 hours on a single charge.
And for a second take on the X220, here's a video review by MobileTechReview.