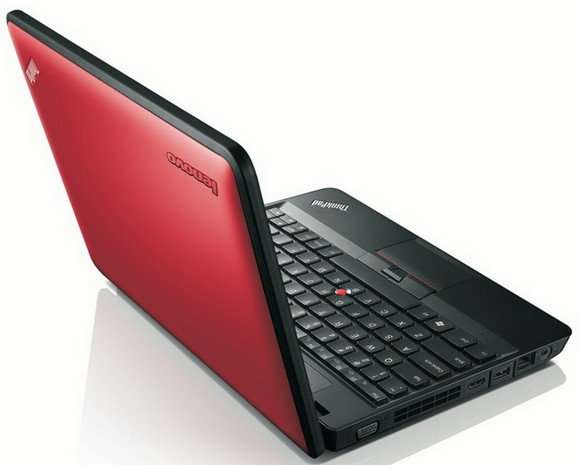 Lenovo have announced a new laptop designed to take the rough and tumble of the classroom in the shape of the ThinkPad X130e 11.6-inch ultraportable.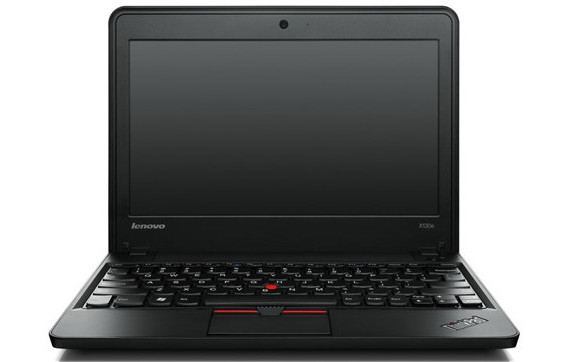 Tested to withstand the worst a wayward youth can throw at it, the laptop comes with a rubber bumper around the plastic chassis, backed by a stronger bezel to protect the screen.
There's also extra-tough corners to protect it from drops, stronger hinges and reinforced and recessed ports to decrease the effects of student "wear and tear."
With all that added beef, it's not as light as regular consumer models at 3.9 pounds (1.78kg), but it still serves up a decent spec sheet for the asking price of $469.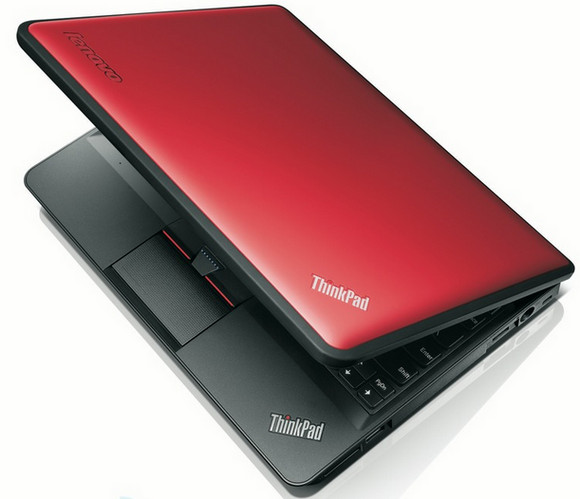 Inside beats an Intel Core i3-2367M processor, backed by AMD Fusion E-300 and E-450 APUs, and there's 2GB of RAM (upgradeable to 8GB) onboard, with up to 500GB storage on offer.
The  6-cell battery serves up 8.5 hours of juice – enough even for the longest school day – with Lenovo's RapidBoot technology delivering a speedy sub-20-second startup time.
The machine also comes with Bluetooth 3.0 , three USB 2.0 sockets, HDMI, VGA, Ethernet, a combined headphone / mic port and a 4-in-1 memory card reader.
The laptop is going on sale in the US from December 20th starting at $469, and will be available in different coloured lids so kids can be all, like, individual an' that.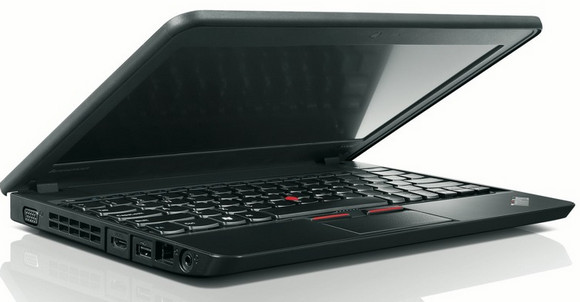 Better than the iPad for kids?
In the States (and to a lesser extent, the UK), the iPad has gained considerable traction as the great white hope for the education market, but we feel the Lenovo offers far more versatility and better value overall.
Apple's tablets may well have the hipness factor, but you can't beat a proper physical QWERTY tablet for typing, and the serious lack of ports on an iPad is a seriously limiting factor.
With all its extra protection, there's no doubting that the Lenovo would emerge triumphant if it took the iPad around the back of the bike sheds for a fight to, so let's hope UK kids get a piece of the action too.
Scroll down for the press release.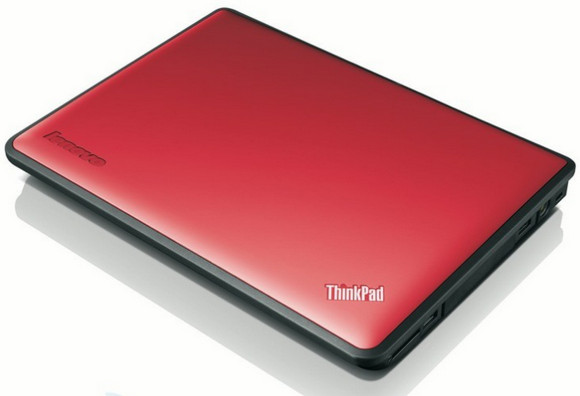 New Lenovo ThinkPad Laptop Ruggedized For Students and Schools
RESEARCH TRIANGLE PARK, NC – December 6, 2011: Lenovo announced today the ThinkPad X130e laptop, specially ruggedized for education and with the features needed to help students in grades K-12 and their schools get the most out of their PC technology. Equipped with the advanced technology expected for an educational laptop, the ThinkPad X130e comes with choices of the latest Intel or AMD processors and fast, integrated graphics as well as wireless connectivity and multimedia tools for today's digital learning. Designed to be handled by kids, the ThinkPad X130e has a reinforced and extra durable top cover, keyboard and hinges. Schools will also like its performance, reliability and customizable options including asset tags, BIOS modifications, custom imaging and a broad selection of custom colors.

"At Lenovo ThinkTank 2011 we brought hundreds of distinguished educators together, and the resounding feature CIOs told us that ranks highest on their list of features important for PC purchases is 'ruggedness'," said Dilip Bhatia, vice president, ThinkPad Business Unit, Lenovo. "While we've built tough products for years that pass many military-grade tests, we've made specific improvements required for a laptop to be successful in an education environment with the ThinkPad X130e."

Laptops with Serious Substance
The ThinkPad X130e laptop helps students get more out of their day. This 11.6-inch lightweight ultraportable has the processing performance students need for assignments requiring multitasking with choices of AMD Fusion E-300 and E-450 or Intel second generation Core i3-2367M ULV processors. For multimedia-intensive lessons, the laptop kicks in its AMD Radeon or Intel HD-powered graphics to give students a rich visual experience.

"Having a purpose-built device designed to improve learning for students is a critical foundation for education transformation," said Paige Johnson, education strategist, Intel. "Lenovo's ThinkPad X130e laptop powered by Intel Core i3 processors provides the capability and functions that students need for a 21st Century education."

At under four pounds, students can easily carry the laptop between classes without the need to recharge since the battery lasts the whole school day, and even long enough to start homework after school – up to 8.5 hours. Throughout the course of a typical school day, students" laptops are often subject to extreme wear and tear. To help school-proof them, the X130e has several heavy-duty features including:

– A top cover rubber bumper to absorb impacts to the side of the laptop
– 33 percent stronger corner to reduce the chance of damage when dropped at an angle
– Stronger hinges to outlast even the most frequent PC user at up to 30,000 cycles
– Reinforced and recessed ports to decrease the effects of student "wear and tear"
– Stronger Bezel with 1.2mm thick plastic to protect the LED panel

The ThinkPad X130e laptop has the tools students need most for today's digital learning environment. They can use the low-light webcam to communicate with students in other schools across the world or just across town. They can also easily connect via WiFi and even keep their connection while moving from class to class using Lenovo's Instant Resume function. With HDMI and VGA out, students can present their reports to the class with a projector or bigscreen TV.

Making Students & Schools More Efficient
Learning can't wait, so Lenovo developed fast-booting PCs, like the X130e laptop that starts in less than 20 seconds using Lenovo's RapidBoot technology. Built-in self-help tools like Rescue and Recovery and Access Connections help decrease calls to school IT support, allowing students to recover damaged files and to store and connect easily to different WiFi networks.

Additionally, Lenovo offers a broad range of optional services for the ThinkPad X130e laptop, starting with custom colors. Lenovo's image services help keep IT teams focused on enhancing learning, not chasing device drivers and tediously loading images onto each PC manually. Asset tagging services help keep track of PCs left on the school bus or classroom, and Accidental Damage Protection services can help keep a check on repair budgets. And if the PC needs to be fixed, Lenovo's Hard Drive Retention service protects students" digital information.

Pricing and Availability
The ThinkPad X130e laptop will be available starting Dec. 20 from business partners and on www.lenovo.com. Pricing for models starts at $469.