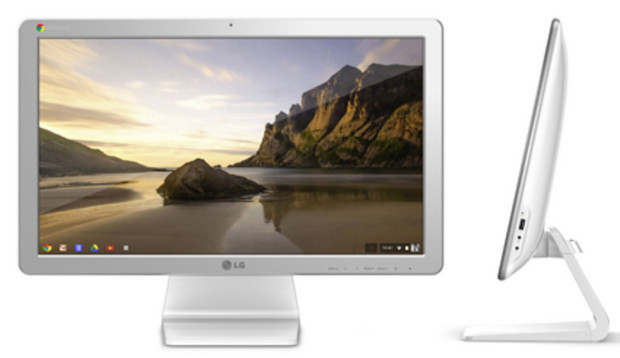 The portable ultrabook-styled Chromebox machines have proved something of a slow burning hit, but – like the Spanish Inquisition – no one expected a Chromebook desktop.
In a surprising move, LG have announced the Chromebase all-in-one Chrome OS desktop device, which packs a large 21.5-inch display, supporting a resolution of 1,920-by-1,080 pixels.
It's reasonably connected too, offering a HDMI port, one USB 3.0 port and three USB 2.0 ports, while inside beats an Intel Celeron processor, with a slender 2GB of RAM and 16GB SSD of storage.
Integrated into the modern design is a 1.3-megapixel webcam and a microphone, and there's accessories such as a keyboard, mouse and a cable tidy available.
It's clearly something of a niche product, but LG expect it to be, "widely adopted not only at home, but especially in schools, hotels, call centers and other business settings."
We could certainly see it being ideal for web cafes and in office environments where the computing needs are primarily web-based , although the all-crucial pricing has yet to be announced.