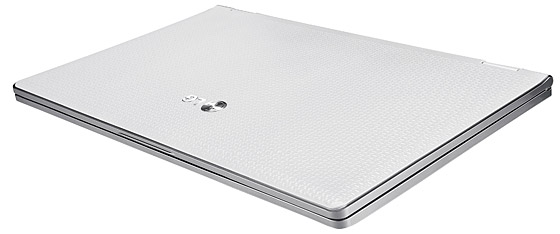 LG Electronics (LG) have announced the launch of their ultra-thin premium mobile PC, the LG X300 and it's a rather sleek and stylish looking number.
Their new "flagship mobile computing device," the LG X300 weighs a mere 970g and is wafer thin at just 17.5mm thick .
The LG X300 comes with a widescreen 11.6-inch LCD screen, with a, "unique reflective keyboard and borderless touchpad" and comes in two colours:  shiny white and light brown for the beige crowd.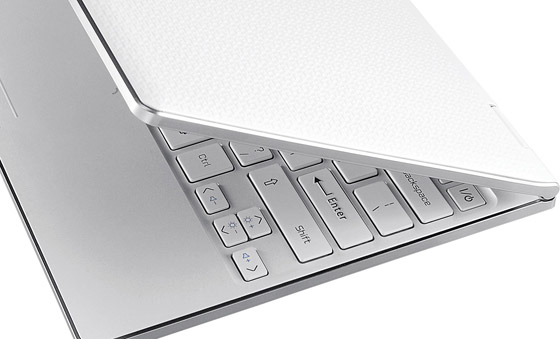 Windows 7 powered
Running on a 2.0 GHz Intel Menlow platform and backed by up to 2GB memory and 128GB SSD, the LG X300 purrs along on Windows 7 Home Premium OS and ships with a spare 2-cell battery promising up to seven hours of use.
It should be OK to use in the library too, with its fan-less design serving up a librarian-pleasing hush as you're busy going online via its embedded 3G modem chipset, offering GSM, GPRS, EDGE, UMTS, or HSDPA connectivity.
Rounding off the feature set is a 1.3-megapixel webcam with a You-Cam viewer, and SRS TruSurround HD sound.
The LG X300 will be available in Asia starting in March, followed by the Middle East and South America and as for us Brits – well, we just don't know as LG won't say.
Pricing is yet to be announced too, so sort it out LG!