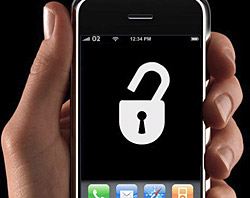 UK mobile network O2 has stated that iPhone users will be free to unlock their handsets at the end of their contract, freeing them to sign up to any network they desire.
What's more, they won't be charged for the privilege either.
Although customers  using a  pay as you go iPhone for at least 12 months will be also be able to unlock their device too, they'll be hit with a £15 admin charge.
Speaking to The Times,  jovial CEO Matthew Key batted off rumours that O2 would be blocking end-of-contract unlocking, saying:
There is absolutely no truth in that rumour. Once the iPhone becomes available on other UK networks, we will allow O2 customers to unlock their iPhones, although of course they will still need to honour any outstanding contract period they have.

At the end of their contract period, they are entirely free to move to another operator – though naturally we hope they won't want to!