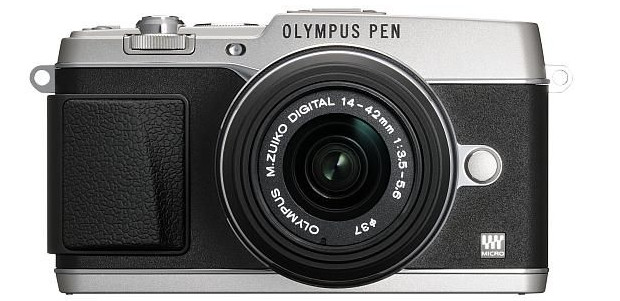 Olympus Japan has thrown down a handful of high-resolution sample photos showing off the capabilities of its upcoming  Olympus PEN E-P5 Micro Four Thirds camera.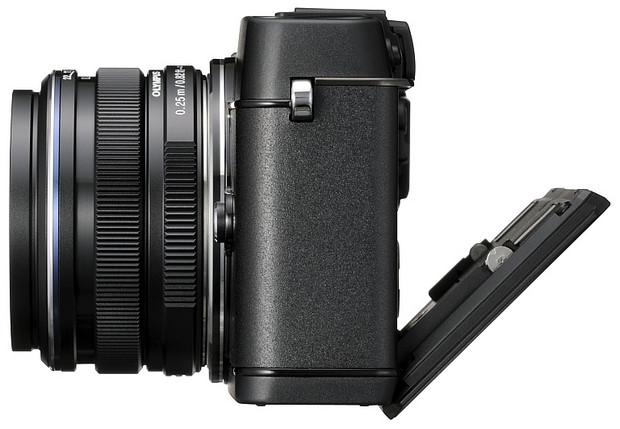 Based on the company's  original analogue PEN range, the Olympus PEN E-P5 packs the same 16 million pixel sensor and TruePic VI image sensor as seen in the Olympus OM-D, so we expect the image quality to be excellent.
The Olympus PEN E-P5 boasts a super-speedy maximum shutter speed of 1/8000 sec – something usually only seen on high end pro DSLRs like the Nikon D4 and Canon 5D Mark III – meaning that the camera should be able to snap fast moving action and also shoot with wide apertures in sunlight.

With a new low sensitivity setting of ISO 100 and an improved  5-axis image stabilisation system, this looks to be a powerful and versatile compact that may even tempt OM-D owners (although the lack of a built in viewfinder may disappoint).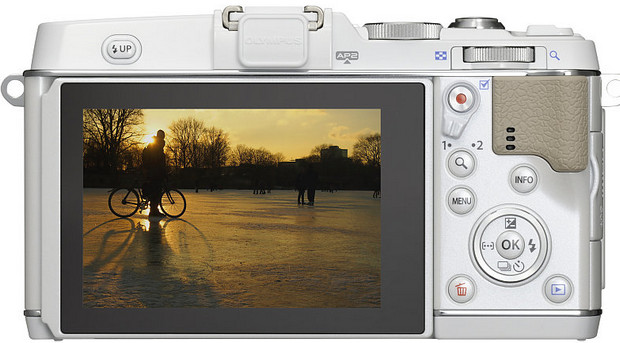 The body is available for £899.99 from the end of June 2013, with kits starting at £999.99 for the 14-42mm lens and £1349.99 for the 'ultimate kit' with a 17mm f1.8  prime lens and new VF-4 high resolution viewfinder.
Olympus has posted up a selection of sample images taken with their upmarket snapper using a wide array of different lenses, utilising shutter speeds ranging from 1/8000th of a second to 4 seconds. They look pretty mighty fine to us too.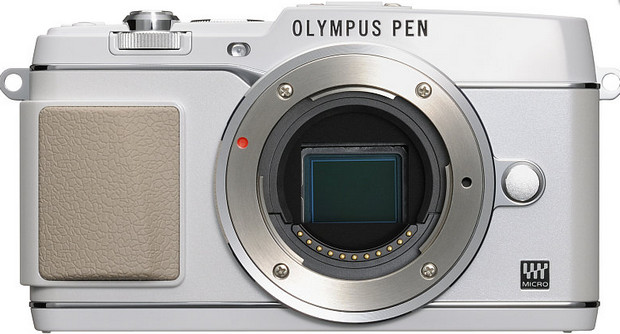 Olympus Press Release

Come on, you know you want one.
New Olympus PEN E-P5: you can have it all, if you want it bad enough

This PEN F homage is an instant collector's item

London, 10 May 10 2013 – If you asked an optical engineer, a design expert and a professional photographer to imagine their ideal take anywhere system camera, they would describe a device like the new Olympus PEN E-P5.

With its all-metal casing and all but invisible screws, the new PEN flagship is beautifully crafted. The retro design alone singles it out as a future classic but the technology inside is setting new standards too.

The 1/8000th second shutter speed is a world first for the compact system camera class and a 16-Megapixel Live MOS sensor emulates Olympus' award-winning OM-D camera. This ensures the image quality of the new camera does justice to PEN's proud heritage. Olympus also prides itself on PEN portability and usability.

The lightweight E-P5 delivers with built-in WiFi, FAST AF and easy-access manual controls via lovingly styled metal thumbwheels, front and back. Even the sensor is individually hand tuned on each and every camera.

The body is available for £899.99 from the end of June 2013, or with a choice of interchangeable lenses and accessories. Kits start at £999.99 for the 14-42mm lens and £1349.99 for the ultimate kit with a 17mm f1.8  prime lens and new VF-4 high resolution viewfinder.

Power meets pocket

Olympus' PEN design team has won praise from industry experts and consumers alike for creating a series of contemporary cameras with a retro twist. But to mark the 50th anniversary of the famous PEN F, they wanted a more distinctively retro concept. The answer came in the shape of the PEN F itself, which started a revolution at its launch. Instead of spending a year's wages on a clunky camera, 1960s consumers could get a portable PEN F with interchangeable lenses for no more than they earned in a month. 50 years on, the E-P5 looks to honour the PEN F tradition with the same sloping lines, elegant Olympus lettering and 'step-down' front profile. The excellent build is another reminder of the original cult classic. With the screws visible only on the base of the camera, the quality of the craftsmanship is apparent from both ends of the lens. To round off the individual look, an optional, real-wood ergonomic grip can be fitted in one of three styles.

Style meets substance

For demanding photographers, no collector's item is worth collecting unless the quality of the technology lives up to the looks. Which is why Olympus has given the E-P5 the same 16-Megapixel TruePic VI Live MOS sensor found in its OM-D camera. In tests, this sensor has outperformed the APS-C variety found in some DSLR cameras and Olympus cherry-picked some of their very best optical technology to take maximum advantage. The E-P5 is the first compact system camera with a mechanical shutter capable of operating at 1/8000th of a second. This gets the very best out of super-bright, high-speed system lenses. You can freeze fast-moving objects such as insects in flight or – with an 1:1.8 aperture – create pictures with dramatic background blur, even in bright conditions.

Another speed-based Olympus trademark is FAST AF, which on the E-P5 offers macro fans the option of using a very small AF point to pick out part of a subject they have already framed, for example a single pollen in the centre of a flower. Thanks to minimal shutter lag, the E-P5 increases the chances of capturing the shot just as they want it.

Smart camera meets smartphone

If you tell a friend your new E-P5 has built-in WiFi, they'll likely assume that makes it easier to upload pictures to the Web via your smartphone. But on the E-P5, WiFi means more than that. You can use your Apple or Android smartphone to operate the camera remotely, including the autofocus and shutter release. You can synchronise the smartphone and camera screens so that you effectively see the camera's LCD on your phone – and control the PEN by touching the smartphone display as if it were your camera. This is extremely useful for picking your spot with FAST AF, for self-portraits and for remotely shooting subjects like wildlife that are easily startled if you get too close. You can countdown to shutter release on the phone itself, grant friends' devices access to selected images and – with new Olympus Image Share 2.0 software – use your smartphone to embed GPS information in your shots.

Comfort meets control

Fans of hands-on photography will appreciate one E-P5 innovation in particular: the 2×2 Dial Control system comprising two dials and a switch, mounted in easy reach on the back and top of the camera. When shooting manually, the switch on the back can quickly be moved to one of two positions. In the first position, moving the dial on the front of the camera adjusts aperture while the dial on the back affects exposure time. With the second setting, the dials change the ISO value and white balance respectively. Alternatively, you can use the switch on the back of the camera to assign other functions.

The new PEN boasts other top-notch features far too long to list here. Among the highlights are 5-axis IS, 9fps sequential shooting and a tiltable VF-4 electronic viewfinder. With its 2.360.000 dot display, the VF-4 makes framing easier and more accurate. It automatically switches mode when it detects your eye.

For the full list of features, please visit the Olympus home page. The E-P5 will be available from the end of June 2013.

The body is available for £899.99 from the end of June 2013, or with a choice of interchangeable lenses and accessories. Kits start at £999.99 for the 14-42mm lens and £1349.99 for the ultimate kit with a 17mm f1.8  prime lens and new VF-4 high resolution viewfinder, which includes the option to fit a distinctive real-wood grip at the time of ordering. Of course, the E-P5 is compatible with the whole Micro Four Thirds range, which now extends to black versions of the M.ZUIKO DIGITAL 17mm 1:1.8, 45mm 1:1.8 and 75mm 1:1.8 lenses.

Selected outstanding features

Unique, full-metal retro design with no visible screws in normal use
The best-ever image quality achieved by a PEN
First-ever 1/8000th second mechanical shutter speed in the compact system camera category
Built-in WiFi with smartphone interactivity
FAST AF with Super Spot AF and Touch Shutter AF
2×2 Dial Control customizable manual system
5-axis IS with IS Auto
Photo Story and 12 Art Filters
Focus Peaking on MF Assist
9fps sequential shooting

Product specifications are subject to change without notice. Please check the Olympus website at http://www.olympus-europa.com for the latest specifications.

For feature descriptions, please see the online appendix: http://www.olympus-europa.com/corporate/rmt/media/corporate_1/press_release_content/Appendix_EU.pdf

Image Gallery