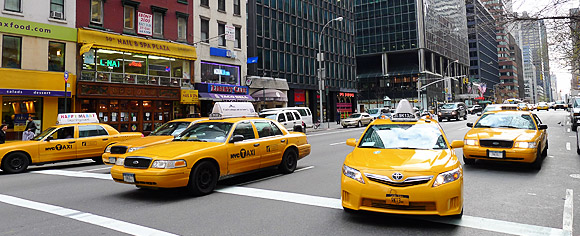 We've just spent a couple of weeks over in New York and seeing as our trip was a mix of work and pleasure, we needed to pack all the tech we needed without ending up with a ten ton bag full of gear.
So what gear made the grade and which gadgets let us down badly? Read on…

Main laptop:
Lenovo Thinkpad x200
We've long been fans of Lenovo's rugged and reliable Thinkpads, and the slim and light x200 proved a perfect traveling companion.
Offering a fingerprint log in for added security, hooking up to any nearby open wi-fi spots was a breeze thanks to the built in Lenovo Access software, and the capacious 160GB hard drive meant we were able to back up all our photos.
We had a fair bit of work to do while we were away, and Lenovo's superb keyboard certainly proved its worth, although we wish they'd put the 'CTRL' key back where it should be.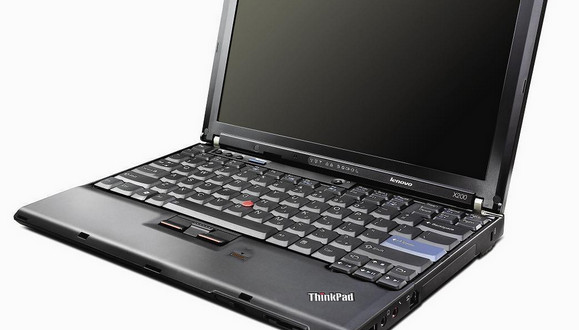 Battery life was good too, so we had enough juice to while away long hours supping coffee in Brooklyn cafes browsing the web, editing and uploading photos and taking care of those all-important Facebook updates.
The only minus point is Lenovo's insistence on using a three pin 'clover' mains connector to their power block rather than the interchangeable two pin connectors used on just about every other gadget, meaning we had to take along an extra cable.
Use the same as everyone else please, Lenovo!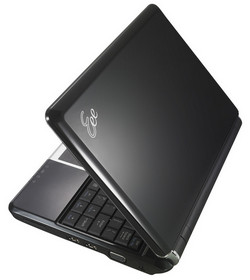 Second laptop
Less impressive was our Asus Eee901 which we took out with us on trips out of town.
Although the netbook is certainly light enough and offers a stellar 5+ hour battery life, the machine was infuriatingly slow at times and the itsy bitsy keyboard drove us crazy if we were typing anything more than a short note (in fact, several times we took out our phone instead and got the job done quicker).
Running ye olde Windows XP, the Asus showed its age when it was asked to do anything other than the basics, and some Flash-heavy sites seemed to send the poor thing into a real spin.
If we had the misfortune to be updating anything in the background, the laptop's HD light would remain locked on for long, wasteful minutes guaranteeing that this is one gadget that won't be coming out on our next trip.
Cameras
We took two cameras across the Atlantic with us – our Panasonic Lumix LX5 compact camera and a Nikon D300 dSLR with 18-200mm lens.
Both performed superbly well, with the Nikon being our 'day' camera and the smaller and lighter Lumix being great for nights out (and trips to neighborhoods where flashing around a big SLR may not have been the greatest idea).
[New York street scene taken with Lumix LX5 camera]
That said, the D300 + lens combo certainly makes it weight felt after a few hours lugging it around, even when using an OP/TECH carrying strap
to help spread the load.
Camera/laptop bag
We don't really believe in buying dedicated laptop and camera bags as they tend to look rubbish and attract unwanted attention.
Instead, we've always stuffed our gear into regular backpacks, and used things like old t-shirts to wrap around the laptop, padded socks for camera lens and a Cardiff City bobble hat for the dSLR.
For this trip, we used a NorthFace sports bag which has a padded laptop sleeve inside and tons of pockets for all your gadgets, gizmos, cables and plugs. It did the job just fine.
HTC Desire phone
One gadget that performed superbly well throughout the trip was our HTC Android handset.
We had no problem connecting to US networks, and the easy-to-connect wi-fi helped us save hefty bandwidth charges (even if we did sometimes have to stand in strange places to avail ourselves of a free open network).

The NYC Metro free app was invaluable for getting around the Big Apple and for the first time we actually found FourSquare useful (yes, people actually use it here!).
The combination of the HTC Desire's camera and the Vignette app produced some fabulous photos, so we didn't feel compelled to take our cameras out every time we left the apartment (see the example shot below and more here).
A real life saver was the spare battery we packed for the Desire.
When we foolishly fell asleep without hooking the phone to a charger, we woke to find a completely flat battery.
Happily, being able to slap in a spare meant that we didn't have to hang about waiting to charge our phone (as those with a certain fruit named phone would have to do), and we had further back up in the form of the Pebble rechargeable battery.
Lessons learned
Overall, most of our great performed very well – the Lumix LX5 and HTC Desire being the stand outs.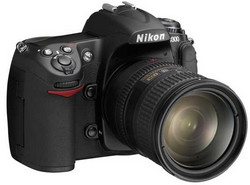 The hideously sluggish Asus netbook drove us crazy, although we're not sure what we;d replace it with: although the iPad looks a tempting package with its long battery life and great screen, the lack of built in SD card and USB slots – and the limited storage space available –  means it won't be much good for backing up photos, which is an important consideration for us.
The Samsung Galaxy Tab looks a possible contender, although that too only has an on-screen keyboard which isn't so good for anything but short emails.
Much as we loved the photos of the Nikon D300, there's no denying that it's a weighty beast to lug about all day, so we may look into lighter alternatives, although we can't imagine not using a dSLR with a proper optical viewfinder.
Be sure to tell us your travel gear and any tips!