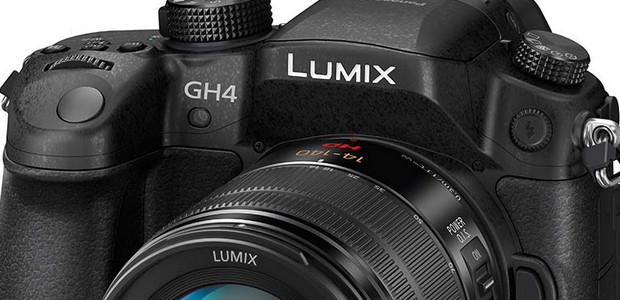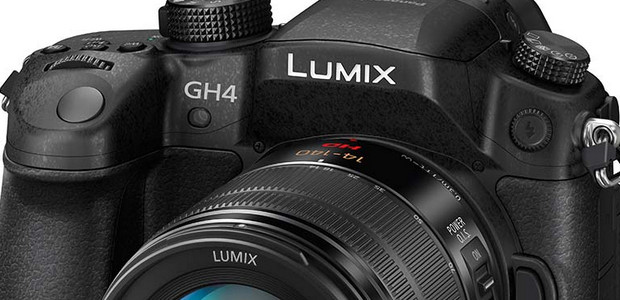 Panasonic's new street-tough Lumix GH4 Micro Four Thirds compact system camera is looking to grab the attention of film makers, courtesy of its ability to shoot 4K video.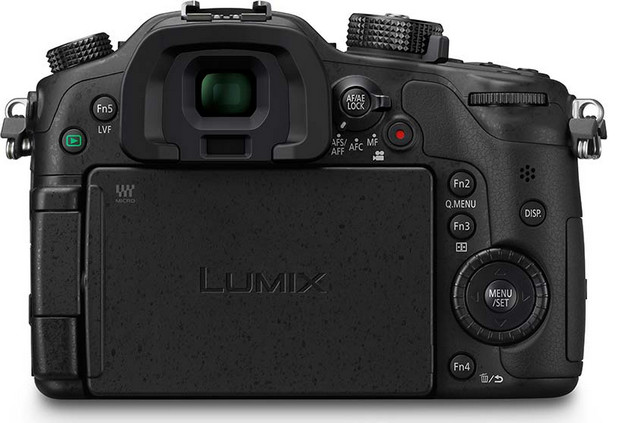 Coming with a 16.05-megapixel Live MOS sensor and Venus Engine processor, the GH4 hopes to impress with an enhanced fast and accurate Auto Focus system (approximately 0.07 seconds), all sealed up in a rugged splashproof and dustproof magnesium alloy full die cast body.
Panasonic have decided to stick with their usual styling rather than follow the rather more attractive  retro trend kick-started by Olympus, but there's no shortage of physical controls located on the body.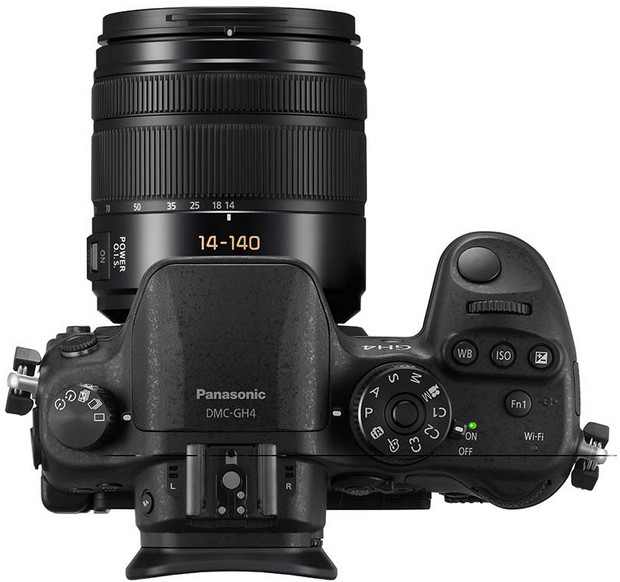 Capable of rattling out stills at a nippy rate of 12fps burst shooting, the camera sports a 1/8000th top shutter speed, Wi-Fi connectivity with NFC technology.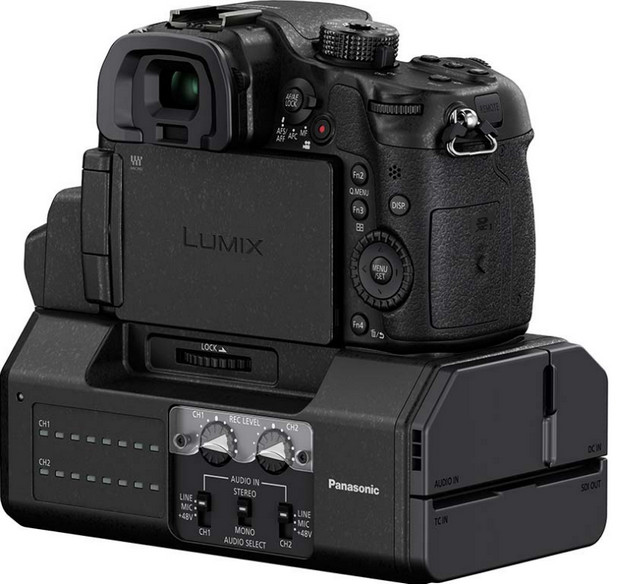 It's the video capabilities that set this camera above most of the competition, with the beefy GH4 able to record in multiple high quality video file outputs – including MOV, MP4, AVCHD Progressive and AVCHD – with 4K video recording in MOV/MP4, and Full HD video with ultra-high bitrate at 200 Mbps (ALL-Intra) or 100 Mbps (IPB).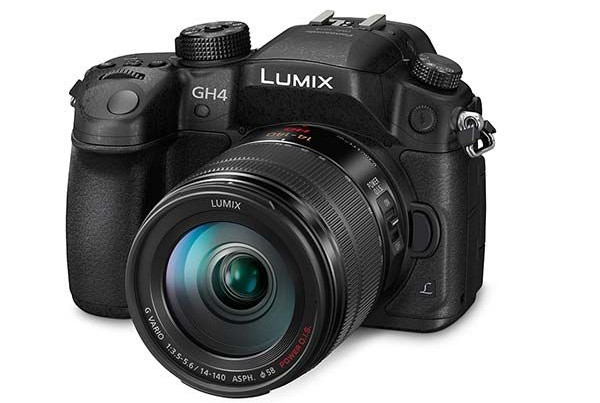 Pricing and availability of the Panasonic Lumix GH4 is yet to be announced, but here's the full press blurb to salivate over:
Panasonic UK Press Release
The Panasonic LUMIX GH4 – Photos to impress, 4K videos to inspire

Boasting mobility and intuitive image capture in every condition, 4K video shooting the LUMIX GH4 is the ultimate interchangeable lens camera changing the boundaries of professional photography and videography

We are proud to announce the LUMIX DMC-GH4, our most advanced and high specification interchangeable lens camera, featuring newly engineered technology – including 4K video recording – to meet the requirements of professional photography and videography.

Compact, rugged and lightweight, the LUMIX DMC-GH4 is ideal for professional photographers that specialise in field work, while its newly developed image sensor, wide line-up of Micro Four Third lenses and 4K video shooting capability expand the range of possibilities for professional and creative video producers.

Have a look at the GH4 Video Recording Formats

Boasting an improved 16.05-megapixel Live MOS sensor and Venus Engine processor, along with an enhanced fast and accurate Auto Focus (AF) system, the LUMIX DMC-GH4 is engineered for precision control and achieving professional results in any situation. Its classically designed, rugged and easy-to-grip chassis is both splash proof and dustproof, creating the perfect photography or video tool to withstand all shooting conditions.

Re-engineered for optimum image quality

By further developing its cutting-edge imaging technologies, Panasonic has dramatically improved both the image and video quality of the LUMIX DMC-GH4, meaning it can achieve premium resolution, image rendering and colour reproduction, whatever the conditions of the shoot:

High quality, high sensitivity sensor: The LUMIX DMC-GH4 boasts a newly developed 16.05-megapixel Digital Live MOS Sensor that achieves high quality, high sensitivity image recording with very fast response times. With approximately 50 percent higher speed signal readout compared to the LUMIX DMC-GH3, the LUMICX DMC-GH4 avoids the rolling shutter effect when using the electronic shutter.

Professional processing: The LUMIX DMC-GH4 has a new Venus Engine image processor, which dramatically boosts sensitivity, gradation performance, resolution, and colour reproduction. Superior noise reduction systems – including a new Random Filter for noise reduction – have also been included, enabling fantastic results even in low light and at the maximum ISO level of 25600. A new quad-core CPU ensures the camera can achieve the high speed signal processing that is required for rich video recording in 4K, while resolution has been improved by applying a newly designed processing routine, which allows natural edge processing to subtly render details, such as hair, extremely accurately.

High speed, high precision shooting

For professional and enthusiast photographers and videographers alike, precision control and speed are paramount. With the LUMIX DMC-GH4, Panasonic has further developed the renowned quality of the LUMIX G series' AF systems, achieving ultra-precise results in even the most challenging and quickly developing situations:

Precision AF: Even the most fast-moving subject can be captured with utmost clarity and accuracy thanks to the LUMIX DMC-GH4's high precision Contrast AF system. The Contrast AF system is enhanced by the integration of DFD (Depth from Defocus) technology, which further shortens the time to set focus. As a result, the LUMIX DMC-GH4 achieves ultra-high speed AF of approximately 0.07 seconds

Ultimate focus versatility: The flexibility of composition has also been improved with 49 focus points, as well as a Custom Multi mode, which allows users to freely select focus blocks out of the 49 focusing areas either manually or automatically. With Full-area AF, the focus point can be set anywhere in the field of view, and can be magnified either with MF ring or with the cursor key in MF Assist mode to precisely control the set focussing distance. Alongside Face Recognition AF, newly incorporated Eye Detection AF further improves the accuracy of portrait photography.

The speed to capture the unexpected: The speed of the LUMIX DMC-GH4's burst shooting is dramatically improved – boasting 12 FPS at full resolution – to capture even the fastest moving subjects in perfect focus. The LUMIX DMC-GH4's shutter speed – up to a maximum of 1/8000 second – enables users not only to capture spur-of-the-moment shots of fast-moving subjects, but also to use high speed lenses with open aperture for impressive defocus effects. In addition, both built-in and external flash can be synchronised, with maximum 1/250 second shutter speed.

Immersive, cinematic and versatile videography, in stunning 4K

With the LUMIX DMC-GH4, Panasonic has removed the gap between consumer and professional video cameras. The additional benefit of 4K recording in various formats and frequencies enables videographers to create stunningly immersive and realistic cinematic worlds, full of detail and true colour. At the same time, the professional and versatile recording capability will suit every kind of production site and shoot:

The highest quality shooting experience, in 4K: A key advancement in the LUMIX GH4 is the addition of 4K video recording in MOV/MP4, enabling videographers to realise their creative visions in Ultra HD resolution.  The LUMIX GH4 is also capable of Full HD video with ultra-high bitrate at 200 Mbps (ALL-Intra) or 100 Mbps (IPB).

Flexibility for the most versatile professional recording: The LUMIX DMC-GH4 can record in multiple high quality video file outputs – including MOV, MP4, AVCHD Progressive and AVCHD – meaning you'll always have the right tools for the task at hand to quickly and conveniently transfer and edit your work. In MP4 and MOV, professionals can record high quality sound in LPCM (Linear Pulse Code Modulation) or AAC, as well as select system frequencies between 59.94Hz (23.98Hz) / 50.00Hz / 24.00Hz.

Unleashing creativity: With VFR (Variable Frame Rate), video can be recorded in both dramatic slow motion and thrilling fast motion – such as 96 FPS or 4x speed – all in Full HD. Stunning stop motion animation and time lapse shots are also available, while precise control over video image quality can be achieved through Zebra Pattern to finely control white wash-out; and focus peaking to accurately manage the focus while pulling. Exclusive gamma presets for video recording are now available in Creative Video mode – "CINELIKE D" and "CINELIKE V" – enabling truly cinematic results.

Professional outputs for every kind of shooting situation: The LUMIX DMC-GH4 is also capable of real-time image output to an external monitor, in 4:2:2 / 8-bit, via an optional micro HDMI cable. 4:2:2 / 10-bit is also available for professional video creation that requires strenuous monitoring of the footage. The LUMIX DMC-GH4 is also equipped with functions that meet the global standard for synchronous video recording. 1KHz Test Tone and Colour Bars (SMPTE / EBU / ARIB Standard) are newly available, while a SMPTE-compliant time code can be embedded to make it easy to synchronise multiple video footage or sound sources in the post-production workflow.

Durable, ergonomic and intuitive design

Ready for adventure, the lightweight and compact LUMIX DMC-GH4 is weather-sealed, and suitable for every kind of shooting challenge. With a high resolution and highly responsive display, as well as an ergonomic design to enable intuitive use of the manual controls on-the-go, the LUMIX DMC-GH4 provides unflinching mobility and versatility:

Premium, durable body design: Tough enough to withstand even heavy field use, the main structure of the LUMIX DMC-GH4 is composed of a magnesium alloy full die cast front and rear frame. It also features splash and dustproof construction thanks to the sealing of every joint, dial, and button. The shutter unit has been redesigned to give further durability.

High resolution, high response displays: The LUMIX DMC-GH4 boasts two newly developed high precision, high speed OLED displays for both the LVF (Live View Finder) and rear monitor. Increasing the resolution of the viewfinder to 2,359K dots and redesigning its optics, the LUMIX DMC-GH4's LVF offers a 1.34x / 0.67x (35 mm camera equivalent) magnification and 100 % field of view.

Furthermore the 3.0-inch 1,040K-dot free-angle static touch control  OLED rear monitor (3:2 aspect) has a wide-viewing angle and rotates 180° to the side and tilts 270° up and down.

Ergonomic design: Milliseconds matter in professional shooting, so the LUMIX DMC-GH4's manual controls have been designed with accessibility and intuitiveness in mind. Two main dials are found on the top and the back of the camera and the mode dial comes with a lock function to prevent the program being changed accidentally when concentrating on the shooting subject. Dedicated buttons allow direct adjustments to exposure compensation, white balance or ISO setting, and many extra settings can be assigned to the LUMIX DMC-GH4's ten function buttons giving the professional photographer the opportunity to truly customise the camera to their needs. All these external components are designed to be operated easily without taking your eyes off the viewfinder.

Expandability to spark additional creativity

The versatile LUMIX DMC-GH4 also features wide connectivity, professional output options, and a variety of optional accessories to suit the needs of every kind of professional shoot:

Specialist Interface Unit – DMW-YAGH: Panasonic is also introducing a specialist Interface Unit, DMW-YAGH, exclusively for professional/industrial workflow with the GH4 that enables more powerful video transmission. Featuring four parallel Full HD (4:2:2 / 10-bit) outputs the interface can also be used for 4K (4:2:2 / 10-bit) output – both with time code. The XLR input terminals (2ch) are also equipped to connect line or condenser microphone. When connected with a microphone, volume can be controlled for L and R separately and monitored LED audio level can be displayed on the back of the unit. The 12V DC IN is highly compliant with large-capacity industrial battery and continuously supplies the DMC-GH4 with power.

Wide connectivity options for easy sharing in the field: The LUMIX DMC-GH4 integrates Wi-Fi connectivity with NFC technology to offer the most flexible shooting experience as well as instant image sharing, even when you're in the field. In addition, users can remotely shoot both still images and video with a smartphone or tablet, as well as adjust zoom, focus, aperture and exposure. For smartphones or tablets without NFC, the camera will display a dedicated QR code on its monitor to easily pair the devices.

Professional outputs for flexible shooting: The LUMIX DMC-GH4 also comes with a variety of connections, including a 3.5mm microphone jack for high quality audio recording and a 3.5mm headphone jack to enable audio monitoring when shooting video. The LUMIX DMC-GH4 is also capable of real-time image output on an external monitor via an optional micro HDMI cable.
Optional accessories to meet the needs of every shoot: A variety of optional accessories are available with the LUMIX DMC-GH4, including a battery grip and  range of microphones .

In addition, a powerful External Flash (DMW-FL580L) is now available which allows high speed charging in approximately 1.7 seconds.