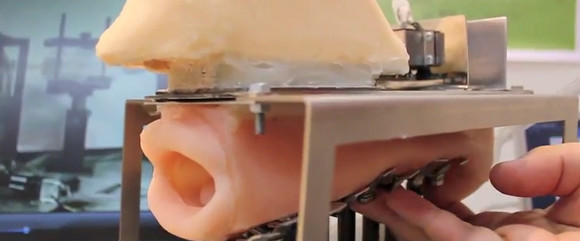 Here at Wirefresh we've got a lot of time for weird, scary and just plain odd robotic creations, so when we heard about a bizarre robot silicon mouth, we had to share it with you.
Looking like an elephant's trunk crossed with a gasping fish and the sort of thing you'd buy in an Ann Summers shop,  Japanese University's Robotic Voice Machine has the ability to replicate human speech courtesy of its moving silicon lips and tongue.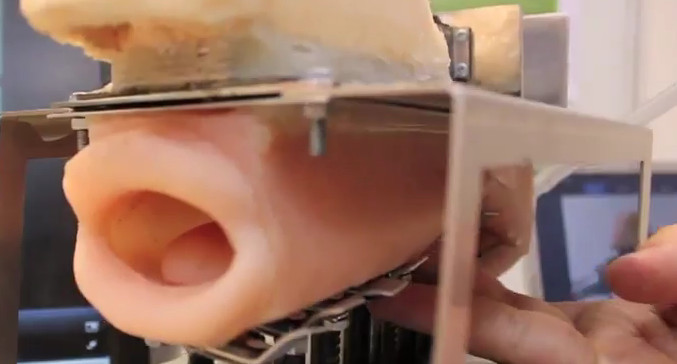 There's no speakers built into this thing: the weird half-human, half-walrus  sound you're hearing is created by the interaction of air and control valves along the resonance tube, replicating the human trachea and vocal cords.
Shown off at Robotech event in Tokyo, the robo-gob uses a computer to process and analyse the pitch and other parameters of the sound to make it sound human-like, and so far it has been programmed to pronounce a number of Japanese alphabet sounds.
It can also sing a basic song which we imagine will sound akin to the sound a drunk stag party might make at closing time.