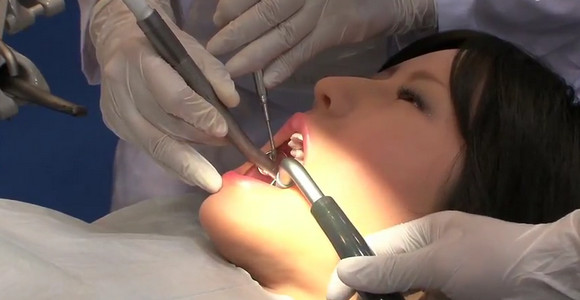 When the first Simroid – a super-realistic dental training robot developed in Japan – was released back in 2007, folks were pretty knocked out by the level of realism on show, but the latest version is breathtakingly realistic.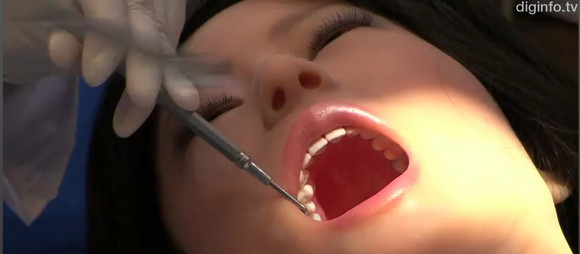 Showcased in Tokyo a few days ago, the all-new Simroid packs speech recognition and does a realistic impression of a human patient undergoing a dental check-up.
Not only does the robot move, blink and speak in a realistic manner, but it adds real human interactions like a gag reflex and a "negative reaction" if the doctor accidentally touches her (ahem) 'top lady parts' by accident.
Professor Hamura from the Nippon Dental University explains how robot has been developed:
The first improvement we have made is that the robot now has speech recognition. So when you speak to it, it moves in response. There are also sensors in and around the mouth.

So, for example, if something hurts or feels unpleasant, the robot can react. Another improvement, as you can see, is the skin. A robot dental patient has to "open wide," so if the skin is made of silicone, it can tear. So we've used a different material, which doesn't tear even if it's stretched a lot or makes contact with dental implements.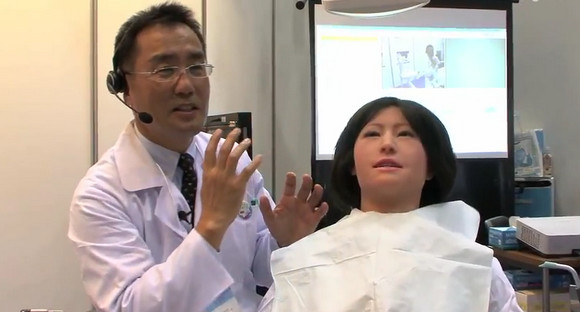 Treatments are recorded by two cameras so instructors can evaluate the performance of dental students after each training session.
Claimed to be 99% complete, planned developments of this robot include fitting tooth sensors in the mouth to register sensitivity.
[Via]