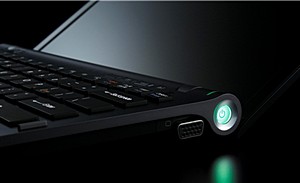 Ratcheting up desirability levels to an uncomfortable frenzy is Sony's new VAIO Z series of ultra-mobile notebooks packing quad core CPUs.
Clad in tough carbon fibre and aluminium and weighing less than 1.45kg, the Vaio comes in two high end configurations, offering up to 6GB RAM running on
Intel Core i7-620M/520M processors.
Quadrophenia
Innovative quad solid state drives can slam data in parallel on a maximum of four SSDs, offering file transfers a claimed 6.2x faster than a regular 5400 rpm HDD.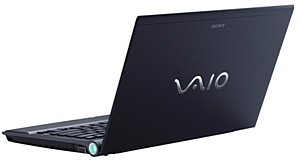 Graphics performance looks mighty fine too, with an integrated NVIDIA GeForce GT330M graphics chipset onboard, backed by a sweet 1GB of GDDR3 VRAM.
Sony's new Dynamic Hybrid Graphics System is on hand to intelligently optimise performance and a built-in ambient light sensor switches on keyboard backlighting when the light gets low.
A thick slab
The carbon fibre and aluminium Vaio looks finished to Sony's usual high standards, with the palmrest precision-machined from a single thick slab of aluminium and the machines measuring up at a briefcase pleasing 210 x 23.8-32.7 x 314mm/.
Both run Windows 7 and come with 13.3″ blacklit LCD screens, with the pricier VPCZ11Z9E offering a full HD 1920 x 1080 display compared to the VPCZ11X9E's 16:9 1600×900.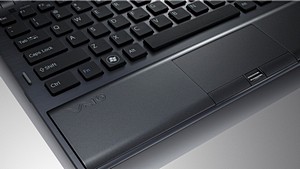 Expensive extras
VAIO Everywair 3G mobile broadband is on board, and Sony offer a range of no-doubt ridiculously expensive add ons, including a dedicated docking station, leather cases, mice and extended batteries.
The VAIOs should be available from the end of March 2010, no doubt at a price that's not for the likes of poor folks like us. Oh no. It'll be for the rich folks on the hill in their fancy carriages and posh balls, eating caviar while we make do on turnip and weasel stew.