Much as we love the Amazon Kindle for reading eBooks, when it comes to surfing websites the experience is a lot less joyful.
There may be a full QWERTY keyboard onboard, but getting around a page can become a right pain in the bookmarks when you're trying to navigate a complex page with the wee D-Pad.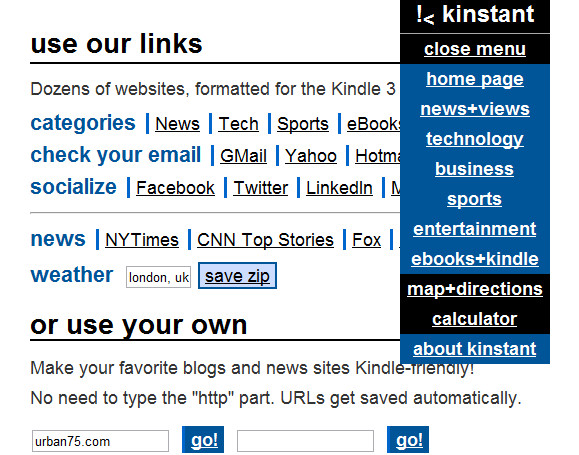 Kinstant Karma
Hoping to bring back surfing happiness into your lives is the new Kinstant homepage, which is optimised for your Kindle's E-Ink screen and serves up a wealth of links formatted for the Kindle 3, as well as the Kindle K2/DX.
The service is nothing more than a customisable homepage, offering a list of Kindle optimised links in various categories with the option for users to add their own (tip: input the mobile versions of your fave websites for your Kindle).
We particularly liked the Google Maps widget, and you can check out the other goodies on offer at Kinstant.com.