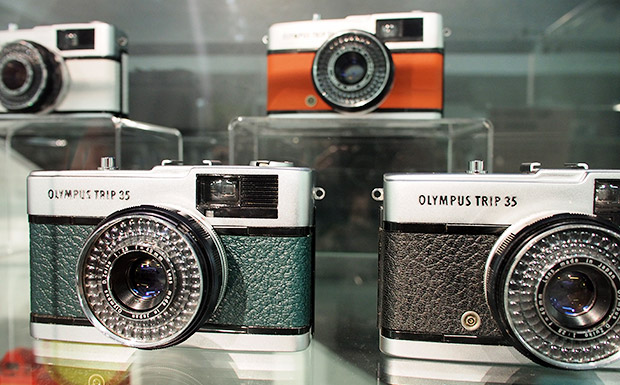 Introduced during the peak of the swinging sixties in 1967 and staying in production until as late as 1984, the Olympus Trip 35 is a beautifully simple and hard-wearing 35mm compact camera – and it's now available to buy again in refurbished form.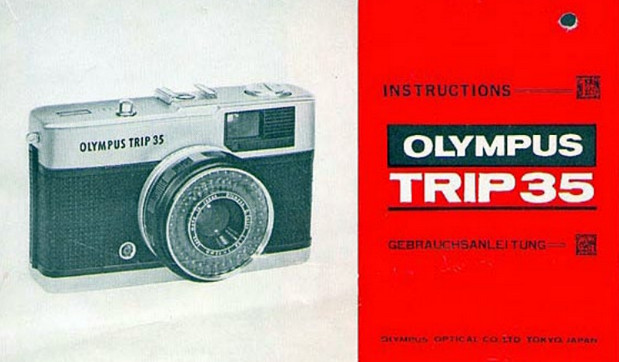 As the name suggests, the camera was aimed at folks looking for a solid and dependable snapper for their holiday trips to exotic places like  Benidorm, Bognor and Barry Island.
Promoted via an effective advertising campaign featuring the popular photographer, David Bailey,  no less than ten million units were sold worldwide.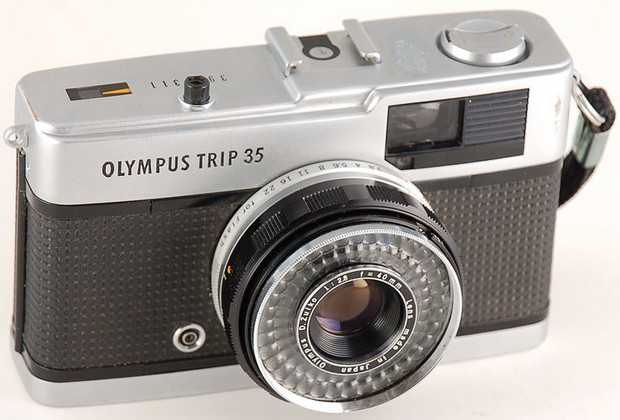 Much of the Trip 35's appeal was down to its inexpensive pricing and simplicity, with the point and shoot camera offering just two shutter speeds, 1/40th sec or 1/200th sec, with flash sync set at the slower speed.
The  Zuiko 40mm lens offered an aperture range of f2.8 to f22, with the camera employing a basic four-position zone focus system and no other photographic controls.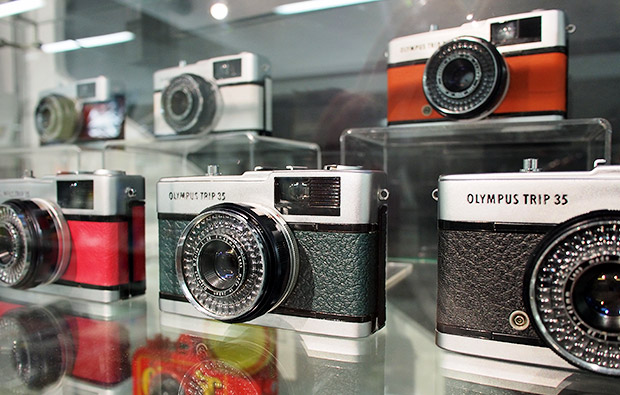 The camera needed no batteries and was able to calculate exposure via the solar-powered selenium light meter situated around the lens – making it an ideal travel companion.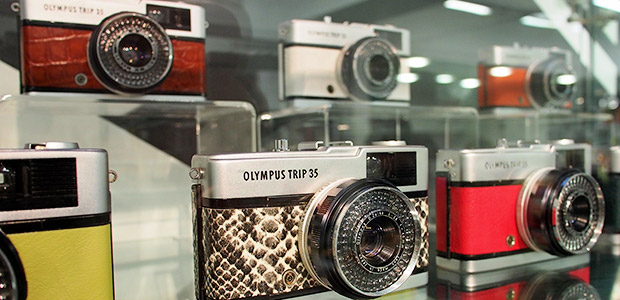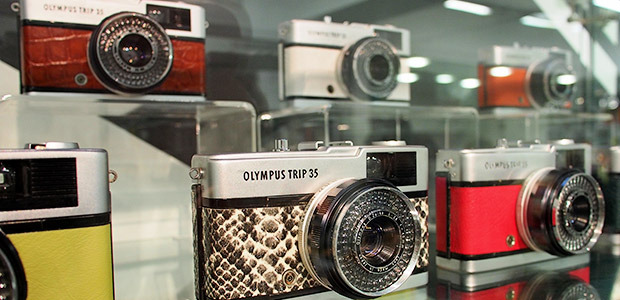 We spotted this collection of customised Trip 35s in the Photographer's Gallery in central London.
Refurbished by Middlesex, England-based camera enthusiasts Trip Man, these snappy looking numbers retail for £80 (with worldwide shipping), and come with a six month guarantee.
We think they look absolutely gorgeous and although they may be old, they can still produce excellent results – check out these comparison pics with a full-frame Canon 5D Mk1 dSLR on Ken Rockwell's website.
Read more about the Olympus Trip 35:
Olympus Trip Blog
Olympus Trip 35 Cult
Olympus Trip PDF Manual