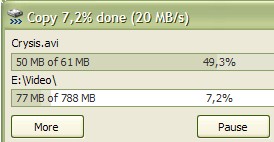 It's not exactly a glamorous kind of  job, but moving files about is an essential part of computing, and  let's be honest – Windows can get a little flaky when there's a lot of files to be shifted.
Thankfully, there's some excellent free alternatives put there, and our favourite is TeraCopy which lets seamlessly replace Windows' Explorer copy and move functions, making it a fit'n'forget install.
Once installed, TeraCopy lets you copy files faster by dynamically adjusting buffers to reduce seek times, while the program also lets you pause and resume file transfers – so you can free up system resources and pause the copy process at any time.
The program also offers asynchronous copy to speed up file transfer between two physical hard drives. and you'll certainly notice the difference in use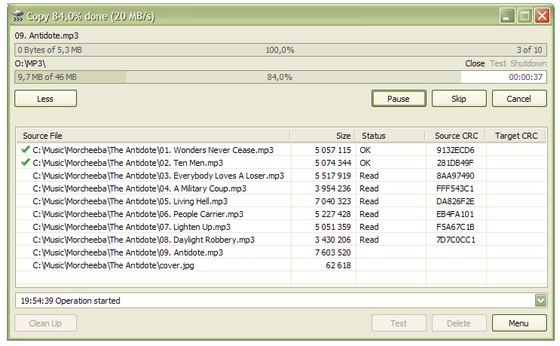 Brushes past errors
Best of all, when an error is encountered, it won't just abandon ship like Windows, but the program will will try several times and if it cant get past the error, will skip the dodgy file and not not terminate the entire transfer.
Conclusion
Easy to install and simple to use, TeraCopy's shell integration means you can instantly improve your system with no fuss or fiddling about, and we can't recommend it enough.
It's free for home users and there's a Pro version for power users for €15.
Ratings
Ease of use –


Features –


Interface –


Value for money –


Overall –


[Teracopy]
Alternatives:
For synchronising folders, Microsoft's nifty little SyncToy program, will set up an Echo synchronisation between your large folder and the new drive. SyncToy will then copy everything across, reporting any files or folders failed to synchronise.
If you're a spoddy, tinkering kind of user, Robocopy and xcopy are command-line troubling alternatives.