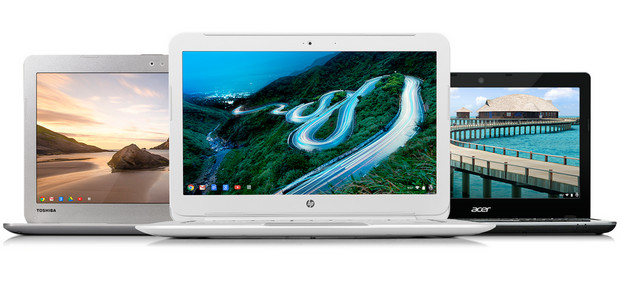 There's been no shortage of doubters about the whole Chromebook concept, but the platform's market share has been growing steadily over the past year or so, with consumers, schools and businesses warming to the low price and ease of use.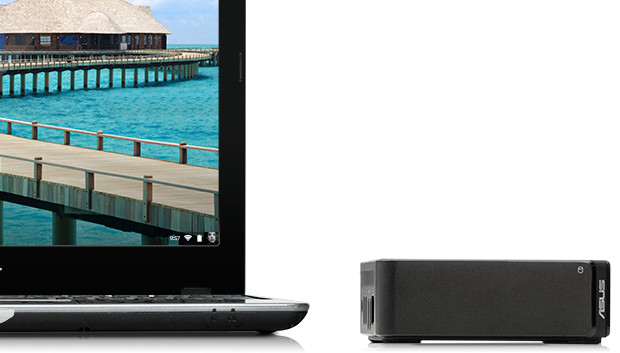 Keen to keep up the pressure, Google has just announced a new line up of Chromebook models, all  powered by Intel's Haswell processor – which is both powerful and efficient on battery life – and all running the Chrome OS, of course.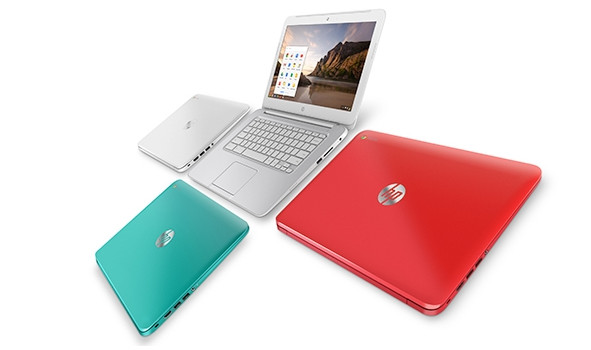 The HP Chromebook14 packs a large 14 inch screen with a 1366 x 768 resolution and comes in a variety of colours, and is priced at just £249.
The machine comes HDMI, USB 2.0 and USB 3.0 ports alongside an SD card reader, HD webcam and headphone and microphone jacks, with a 16GB SSD drive available for local storage.
HP's Chromebook 14 is slated as being availabler to buy in November from select UK retailers,
There's also a smaller Toshiba Chromebook looking to appeal to the travelling-light set while the ASUS Chromebox provides PC power in a bijou package.
Six of the top laptop manufacturers are now offering Chromebooks, with Google adding, "Over the coming months, you'll see Chromebooks from multiple device manufacturers. These include newly designed Chromebooks from Acer and HP, as well as new entrants ASUS and Toshiba."
The company added:
"Research firm NPD says Chromebooks represent 20-25% of the $300-or-less computer segment. In education, more than 5,000 schools have deployed Chromebooks for their students, representing more than 20% of school districts in the U.S.

"Intel, who has been with us on this journey from day one, unveiled a new lineup of Chromebooks today based on the Haswell micro-architecture in San Francisco. Intel's latest processors sip less power to improve battery life by more than 2 times over previous generations, while offering increased performance. This means these new Chromebooks last almost all day so you can focus on getting things done."