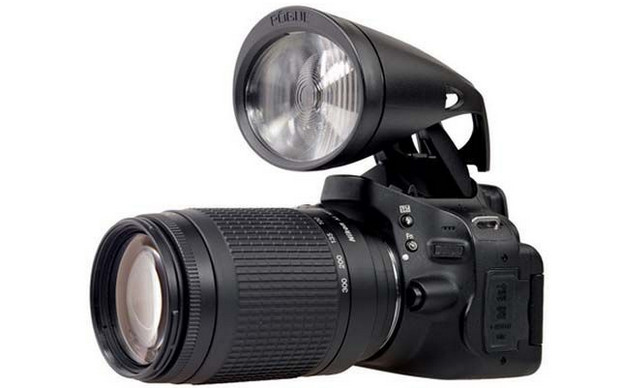 We're not entirely sure we'd feel comfortable with this thing stuck on top of our DSLRs, but it does seem to provide a relatively cheap way to boost the power of a camera's built in flash.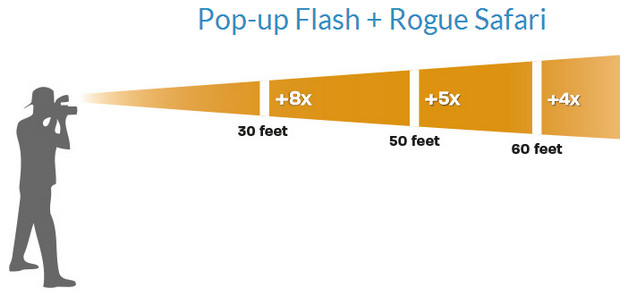 The Rogue Safari Pop-Up Flash Booster attaches to a DSLR cameras and by virtue of its design manages to concentrate light from the pop-up flash to give it far more range.
Optimised for use with telephoto zoom lenses that are 100mm and longer, the folks behind Rogue Safari say that it can focus up to 8x more light on a subject (or, provided an improvement of up to 3 f/stops).
The gadget is optimised to work with telephoto zoom lenses (100mm and longer) on most modern Canon APS-C or Nikon DX sensor cameras.
"If you're an avid weekend photographer shooting your kids' soccer games, or you want to make sure to capture those vacation memories, you'll be amazed at the amount of light you get from your pop-up flash with the Rogue Safari," said Sowder.  "The Rogue Safari puts out nearly as much light as a $500 accessory flash, except the Safari sells for just $35.  At just 2 ounces (55 grams) the Rogue Safari is lightweight and simple to use, and it doesn't require any batteries," insisted Erik Sowder, CEO of ExpoImaging, Inc.
The Rogue Safari Pop-Up Flash Booster is available in selected stores and online at http://www.RogueSafari.com, retailing for for $34.95.
The componay say that the booster is compatible with the vast majority of modern DSLR cameras, but that some older models will not accommodate the Safari. Owners of pre-2007 cameras are advised to check the product compatibility chart here: http://www.RogueSafari.com