We've no idea what we'd do with the thing, but Archos's new 9-inch touch-screen tablet sure looks mighty purdy.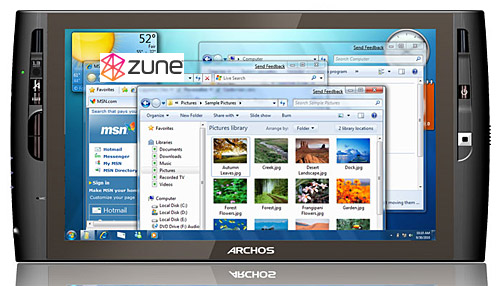 It won't be hitting the stores until after October 22nd when the eagerly awaited Windows 7 OS comes out, but CNet has managed to grab some photos of the tablet-tastic beast.
There's no denying that we're loving the slightly futuristic lines of the Archos, but we're not really sure if we'd ever use one.
How about you lot? Would you ever buy a tablet?