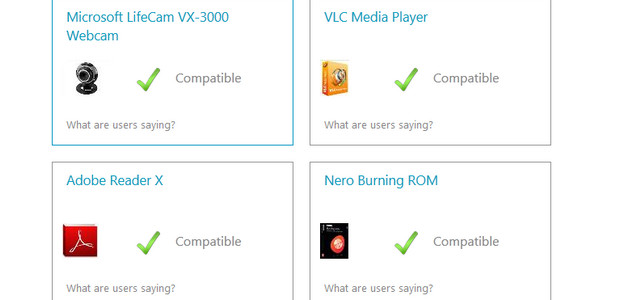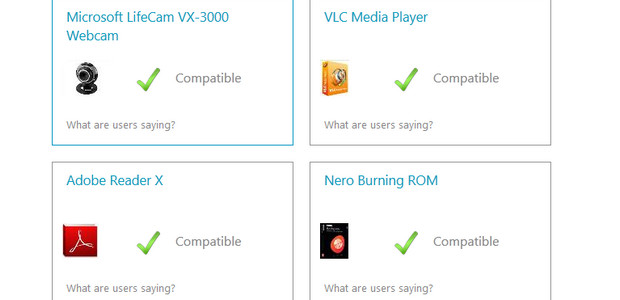 If you're looking to upgrade your PC or laptop to Microsoft's new Windows 8 operating system. you may be wondering if all your programs and peripherals are going to work with the new OS.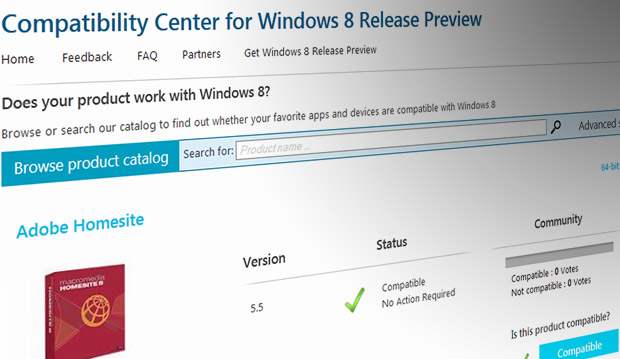 We're still smarting after our brief soiree with the living nightmare that was Microsoft Vista, where we found that random programs would either fail to load altogether or display random behaviour (our long serving HTML editor of choice, Homesite, would run but not display certain toolbars – one of the factors that saw us jettison Vista at double speed).
Happily, Windows 7 has been a far more pleasant experience, so we're hopeful that the upgrade process will be a smoother one.
To help users in their transition, Microsoft has unveiled their snappily named, "Compatibility Center for Windows 8 Release Preview", a web page that lets you type in your favourite apps and devices to see if they will work with Windows 8.
Ball of confusion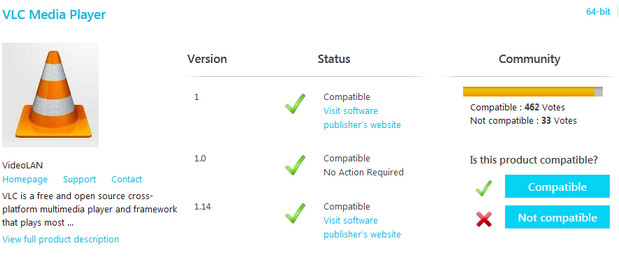 As well as an 'official' verdict on compatibility, users are also able to vote if the software works for them, and that can sometimes bring confusing results.
For example, 462 people say that the VLC media Player works for them on Windows 8, while 33 say it doesn't.
If there has been any discussion on a products, there's links to community forum threads below, so users can try to find out more information.
See if your software and hardware is going to work with Windows 8 here: Compatibility Center for Windows 8 Release Preview.
For a detailed step-by-step guide to moving up to Windows 8, we recommend this useful article on Techradar: How to make your move to Windows 8